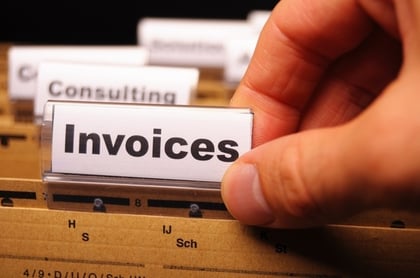 When critical processes that don't require human decision making can happen without the guidance of a person, your company's productivity is immediately enhanced. Because of this, if automation isn't already a part of your company's routine workflows, it soon should be.
When you approach automation, however, you must look at how it will influence each of your business practices. By doing so, you can more effectively select and implement a suite of automation solutions that will work best for your business. Regardless of what type of business you run, there is one type of automation system that you will benefit from: accounts payable automation. Let's take a look at the benefits of this to get a better understanding of why it is so important for you to have.


You will save time
When you waste time during business hours, there are never enough hours in the day to get everything done. Wasted time doesn't necessarily mean that you or your employees are lounging around. Your actual business processes can waste countless man hours every single year. Unless you run an accounting firm, handling accounts payable, which can be a time consuming task, will make you feel as though you have wasted your day. Accounts payable automation removes this burden by dealing with most of your accounts payable processes for you.


You can reduce your processing costs
Every minute you spend and every piece of paper you use for your accounts payable increases its cost. This means that you're paying money just to pay your bills. Accounts payable automation gives you an opportunity to eliminate this waste. This is because it allows you to focus on other elements of your business, and it won't use any paper unless you need it for a specific reason.


You can streamline your cash flows
The more efficient your cash flows are, the more accurately you will be able to assess your current financial situation. When this assessment is highly accurate, you are able to make more informed – and ultimately more effective – business decisions. Accounts payable automation increases the efficiency of your cash flows exponentially. In most cases, it will allow you to get the updated data you need to review in real time.



You will have better security
Managing your accounts payable means managing a large amount of money. The data attached to the relevant invoices, checks and other documentation is extremely sensitive. If you are managing it all manually, then this means that you have unsecured data laying around. A good automated accounts payable system enhances your ability to protect this data by keeping it off of your desk. Instead, it will be protected by multiple layers of encryption and password protection.


You won't have to worry about unnecessary redundancies
In some cases, redundancy is useful. However, unnecessary redundancies will waste your time and make managing your accounts payable data unnecessarily complicated. An accounts payable automation solution will organically filter out many of the unnecessary redundancies that you deal with.


You won't have to worry about human errors
People aren't perfect. Even someone who has been going through the exact same routine for years will make the occasional mistake. Because your accounts payable are extremely important to your company's cash flow, even a seemingly minor mistake can have a huge impact. Accounts payable automation eliminates the possibility of any human errors occurring.


Use automation to get your accounts payable out of your way
When managing your accounts payable, all you want to do is finish paying your bills so that you can get back to business. Accounts payable automation lets you do this.