Improving accounts payable operations requires detailed attention to AP workflow. Because incoming invoices and outgoing payments help determine the amount of cashflow available, an efficient invoice processing system is crucial. One of the easiest ways to improve AP workflow is to introduce an automated workflow system. Here we explain how you can implement an accounts payable workflow automation strategy to help reap the benefits of efficient invoice processing.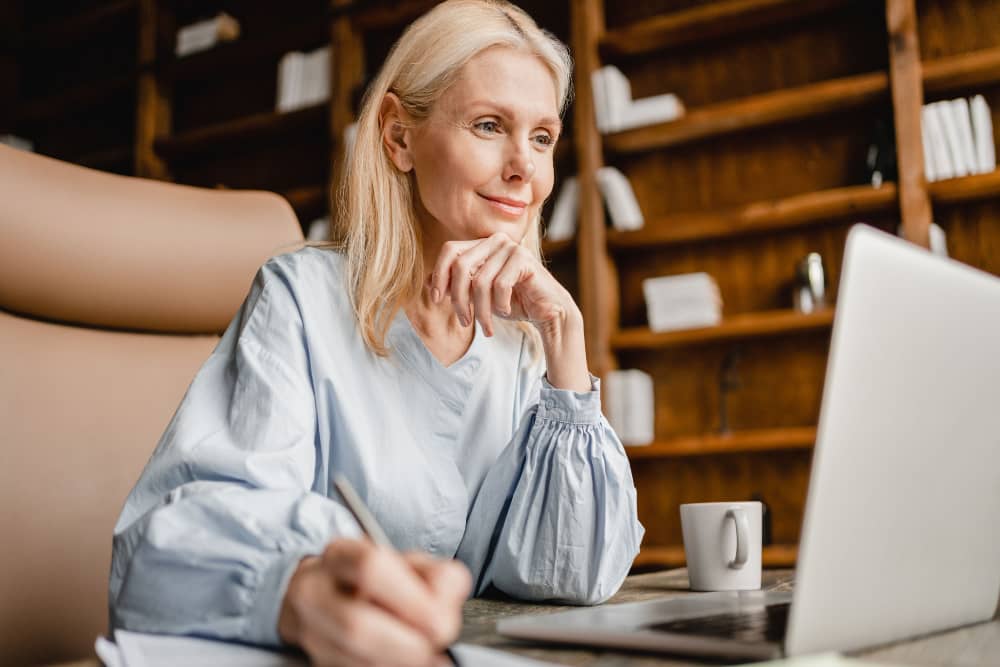 Planning for Accounts Payable Workflow Automation
At the planning stage, you assess your needs and ensure your strategy includes solutions to overcome current AP process issues. You can then be better prepared to choose an accounts payable software solution that is easily implemented to take on tasks such as:
Document capture
Accounting information or ERP integration
Indexing AP documents
Three-way matches for the approval process
Exceptions resolution
Things to consider at the planning stage include:
Your Invoice Approval Process
If you are like most organizations using a manual invoice approval system, you are dealing with a paper-based document management system. As a result, every time you receive paper invoices requiring approval they have to be vetted via multiple emails, printed and delivered documents, verifications and authorizations.
Automating your AP, therefore, needs to ensure all the shortfalls of your current approval process are streamlined. A digital document management system (DMS) allows you to automate common tasks such as document routing so that those responsible for approvals see the invoice and all associated documents such as Purchase Orders. As a result, they can quickly approve invoices and avoid late payments. Authorizations are immediate and can also be made from anywhere. An effective DMS allows you to improve data visibility so that even if someone is away from the office, they can review the documents and make an approval.
Manual Data Entry Requirements
How data is recorded has a major impact on workflow. Manual processing is a notorious time-waster, but also increases the risk for errors. It is far too easy to transpose numbers leading to costly errors. This can include over and underpayments. Understanding where manual data entry occurs in your AP workflow allows you to identify where information is input to ensure you include simplification of the data capture stage.
Instead of entering invoice information, the system should capture the date, match the invoice with the purchase price and then determine the total amount paid on the account. Your accounts payable workflow automation can identify the high-risk areas for data input errors to ensure you deliver accurate invoice and payment data in real-time. Accuracy is ensured and you maintain improved vendor relationships.
Payment Tracking
Manual AP payment tracking can lead to duplicate payments that negatively impact cash flow. How you track payments can lead to hindrances and the use of outdated invoice status. It is not uncommon to have your AP department send out payments, which overlap with late notices. Without a sound payment tracking process in your accounts payable workflow, assumptions that outstanding invoices are not paid lead to duplicate payments. You want automation to centralize your entire accounts payable payment process, so numbers are viewed in real-time based on up-to-date numbers.
Invoice Resolution
Vendor disputes can lead to reduced service and product or material delivery that impacts your ability to serve your customers. How you resolve vendor disputes is important to your success. Your plan should address vendor disputes and look for a streamlined process that instantly provides supporting documents such as POs, invoices and packing slips to vendors to help keep relationships healthy and mutually beneficial.
Accessing Vendor Discounts
Leveraging vendor discounts, improving vendor relationships and increasing favorable terms are always dependent on efficient invoice payments. Consider your payment habits and look for ways to improve your invoice processing such as automated invoice payments to take advantage of vendor discounts for early payments.
Get Team Members on Board
Employees tend to view automation as a workforce reduction tool. Assumptions are made early on that their roles will be replaced if you implement AP workflow automation. However, an effective automation strategy is designed to re-focus existing employees' roles so they can perform higher-value tasks. This opens the opportunity to gain new skills or use skills that have been wasted on manual tasks. Your strategy should include getting team members on board by presenting automation as a positive opportunity that benefits everyone.
Team Member Buy-In
You can show your team how their jobs will become more engaging, and less tedious as opposed to becoming redundant. AP workflow automation benefits include:
No more manual data entry
A single digital format for all invoices including paper invoices
Improved vendor relationships
Easier vendor dispute resolution
Fewer errors
Simple, automated records management for clear audit trails
Automated matching of invoices and checks
Improved approval process to reduce chasing down signatures thanks to an automated document routing
Easy audits with all related documents indexed for easy search and retrieval
C-Suite Buy-In
You also need C-Suite buy-in which can sometimes be even more challenging. However, presenting the challenges and costs of the current workflow show them how your manually intensive AP process wastes money. In hand with a compelling demo of the new system, you can demonstrate how the streamlined process saves money and allows you to leverage timely payment discounts.
An automated solution speeds up approvals and exceptions resolution, to avoid late penalties and inaccurate accruals. As a result, you receive better discounts, and experience easier accounting audits. Risk is reduced, employee engagement is improved, and cash flow becomes more predictable and available.
Set-Up of Your Accounts Payable Workflow Automation
Once you receive approval to proceed, you have the chance to set up an end-to-end accounts payable process including:
Receiving and routing invoices
Automating the review and approval process using a three-way match audit
Approving the invoice with user permissions and implementing bulk approvals where required
Implementing a chart of accounts to track accounts payable documents in one place to improve visibility of payments as well as cashflow
Making a payment to vendors and suppliers based on due dates, terms of your contract and the payment type
Automating reconciliation to ensure invoices are marked as paid
This setup ensures you never incur late fees, make duplicate payments or miss out on discount opportunities for prompt or early payment.
Implementation of Accounts Payable Workflow Automation
Your strategy requires an implementation plan covering all the tasks involved, with timelines. This will ensure you remain on track and that the arrival of the system does not negatively impact your current workload. Testing is the final step before the training of staff can begin. Once you've set up the system you can run a "pilot" test with a team of staff to see how the new system functions and address any glitches. Once it seems to meet all your needs, the entire team can be trained, including those involved in approvals. This is key to avoiding skills gaps and the failure of team members to use the system to its full capabilities.
Although having the right workflow set up, technology, and systems are critical, if you don't have a comprehensive business strategy for your AP workflow automation, you won't get the staff on board. This strategy outline helps ensure you take the proper steps to reap the full benefits of accounts payable workflow automation.
At MES Hybrid Document Systems we are here to help you develop and implement your AP workflow automation strategy. Reach out to our team today to get started.