How do you take the information in the paper or digital invoices you receive and put them into your accounting and other software? Digitizing your accounts payable process is important for several business functions, including making approving payment as simple as possible, generating accounting reports, planning your purchases and using resources wisely. Capturing that data, without a ton of errors or a ton of staff time manually inputting that information is now simple with automated data capture or invoice scanning software. It is one of the most important ways to streamline your accounting. Learn more about it below.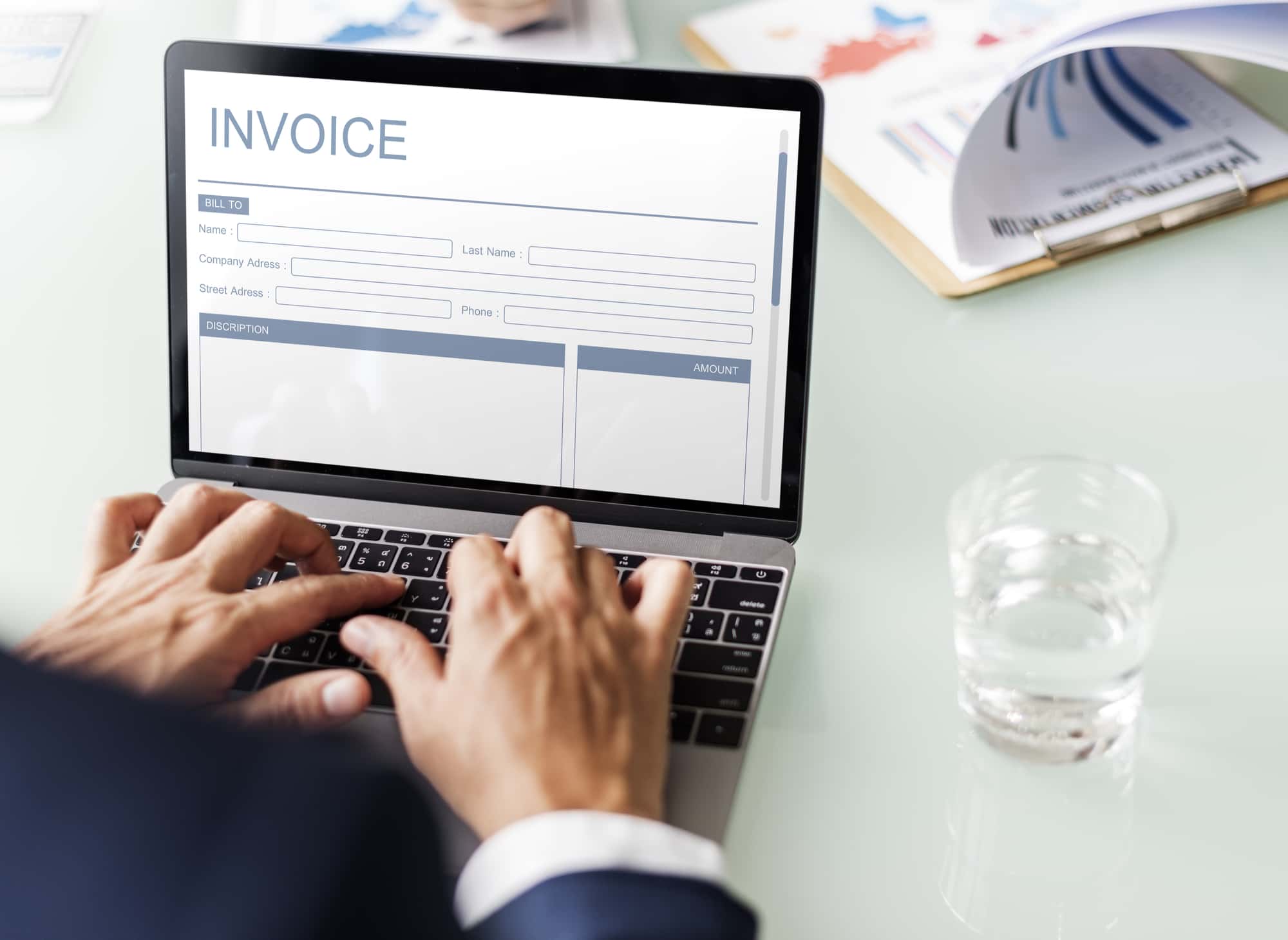 What is Invoice Scanning?
Invoice scanning is very rarely the physical scanning of a paper document to make it digital. These days your vendors likely send you digital invoices, which you then download. Scanning software improves on these efficiencies by taking the key data from your invoices and inputting it into your other software programs automatically. The amount, date and vendor owing, as well as the other information that you need to capture, is automatically pulled out of the invoice. This saves your staff the time of entering the data themselves and it provides several other solutions to the challenges of manually processing your accounts payable.
What is OCR Invoice?
OCR stands for optical character recognition. It is a type of pattern recognition where software can read the letters and numbers you can see visually on an invoice. Our software can take that information and then plug it into your accounting software.
OCR and other invoice scanning software is designed with flexibility in mind. It should work with various invoice layouts. This is quite useful for you, as you likely receive invoices from dozens, or hundreds of different companies, all with their own invoice formats and particulars. The software can recognize this, which means that your staff don't need to check it over or indicate which field of the invoice translates to which field of your accounts payable software.
Why Choose Invoice Scanning?
Our document solutions for your accounts payable offers several major advantages to your business. Those include:
Increased accuracy:

No matter how meticulous your accounting staff are, they will make errors when they manually enter data from invoices into their accounting platforms. These errors can be hard to track down and may end up causing overpayments. When there are many errors, you may also end up making bad decisions based on this information. Accuracy is significantly improved with computer automation.
Timesaving:

When your staff aren't plugging information manually into the software they will have more time to do the other parts of their jobs, those parts that a computer can't do. Particularly in the accounting realm, that means more time on paying invoices, creating reports and more.
Decreased turnaround:

Do vendors complain about how long it takes to get paid? Keeping strong relationships with your vendors is essential to your business' success. Demonstrate that you do care about your vendors and keep their own business more stable by paying them faster.
Reduce costs:

Your accounting process will need less labour when you use automation. Sometimes this can keep you from paying overtime or hiring new staff. This is especially true when you're also using our other document management and automation processes. Less labour means lowered costs.
Real-time updates:

Up-to-date information about your accounts payable can help you make better decisions to protect your cash flow and keep your business operational. With software solutions for processing your invoices, you can get immediate updates to your accounts payable and make better decisions.
Vendor disputes:

Sometimes vendors do feel you underpaid them, didn't pay on time, or otherwise violated the terms of the invoice they sent over. Due to the increased accuracy of your accounts payable, you are less likely to have vendor disputes. Further, when you do it is also easier to track down the information to resolve the dispute whether that means paying the vendor more or reminding them of the invoice specifics.
You can also avoid the risks of paper records when you're using invoice scanning and can transition your vendors to digital invoicing.
Choose Us for Invoice Scanning Solutions
You can get all of the benefits of invoice scanning, and stop yourself or your accounting team from having to spend time sifting through the physical or digital invoices that you receive.
Contact the team at MES today to discuss how we can help you streamline every aspect of your business, including your accounts payable processing.