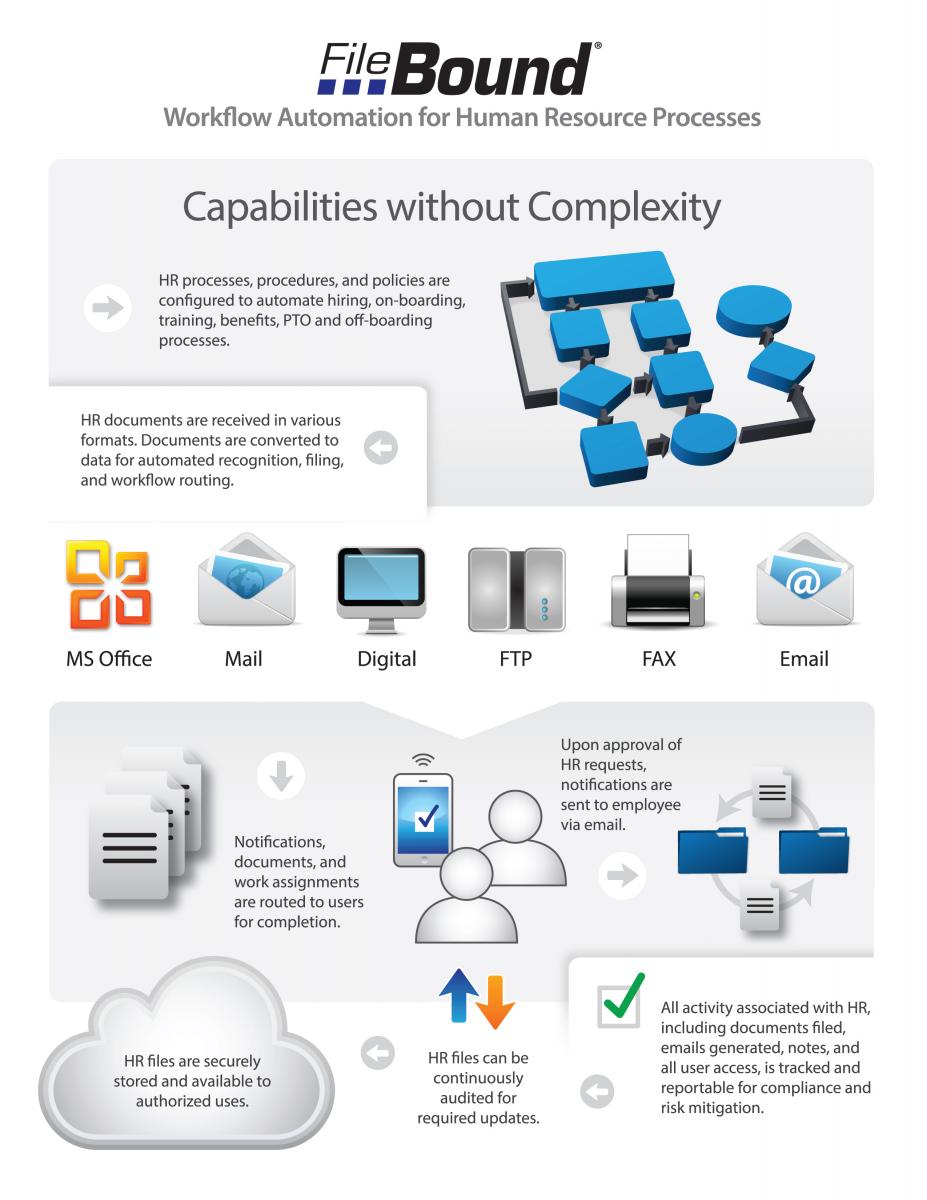 Your HR operations may not be where you make your profits, but it's certainly where you can lose them. So how can document management help streamline your human resource processes to improve the way you recruit, manage, and retain employees while staying in compliance? For that, let's turn to the handy infographic below:
Read More
Topics: FileBound, Records Management, human resources, Document Management and ECM
Human Resources requires a breadth of documentation which can slow down the on boarding or off boarding process by days, sometimes weeks, sometimes more. Resumes, applications, forms, policies, procedures, banking information, vacation requests... the list goes on.
Wouldn't it be great to have a one-stop shop for all of those unnecessary pieces of paper? An online repository for each employee where all documentation is instantly accessible, allowing for faster and easier retrieval? Protect yourselves from staff turnover or too many people having access, and always have accountability for every file?
Read More