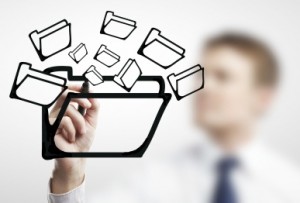 Transitioning to a document management system can seem daunting, especially if you don't know where to start. The decision to change the way your company handles files and records should be shaped by all aspects of your business needs. The following tips will help to make your transition successful.
Determine the strengths/weaknesses of your current system
Finding inefficiencies in document flow is the first step in determining what type of document management software to invest in. For example, a business that spends money couriering documents between offices could significantly reduce costs and increase productivity by investing in cloud-based software as it would provide a solution to share files from any device with an internet connection.