Nearly 30% of American companies believe they must go digital to survive. Nearly 90% believe they must do so to remain competitive. But many companies don't have in-house resources to handle digitization themselves. That's where third-party experts come in. Read on to learn how a digitization company can help you right now.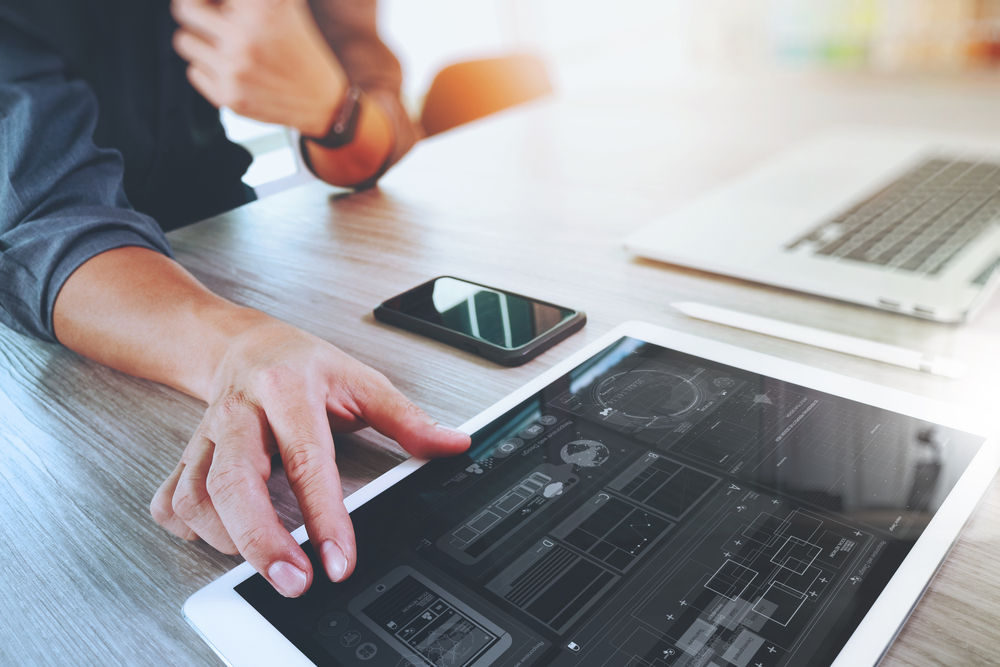 What Are Digitization Services?
A digitization company is a business that specializes in digitizing documents and processes. First and foremost, this involves scanning hard-copy documents into user-friendly digital formats.
It can also involve these related services:
Electronic storage solutions
Archive and retrieval systems
Document tracking and management systems
Design or redesign of paperwork and/or documentation processes
Digitization companies turn complicated, paper-intensive processes into clean and efficient workflows. This change can revolutionize your workplace.
Who Needs Digitization Services?
Digitization services are ideal for companies that
don't know how to digitize effectively
have massive archives of documents to digitize
want to streamline their workflow through digital channels
seek to improve customer satisfaction ratings
want better company-wide information and data-sharing integration
Digitizing data is more time- and resource-consuming than organizations initially expect. Hiring a digitization company to help you handle the transition is a smart idea.
Benefits of Digitization
When first considering going digital, most companies seriously underestimate the benefits of digitization when, in fact, digitizing information is one of the most powerful moves a business can make.
Performance Gains
Digitizing your company saves time and energy, which lets your staff get more done in less time. It reduces the time lost on routine tasks like
filing
document retrieval
answering customer inquiries
Companies find that digitization allows them to automate large portions of their processes, creating room for growth without the need to hire more staff.
Lower Costs, Higher Profit
The average company has a significant amount of money tied up in archival resources. This includes physical equipment like filing cabinets, the square footage of floor space in which those cabinets sit, and dozens of other small associated costs. Digitizing your files can reduce or eliminate all of those costs.
Reducing your expenses and seeing performance gains both typically lead to higher company profit margins.
Increased Customer Satisfaction
Digitization is a powerful way to improve your customers' experiences from start to finish. Digitizing improves customer satisfaction by
Lowering response time to customer inquiries
Making it easy for customers to manage their own documents and cases digitally
Making your documents mobile-friendly
Freeing up staff time and energy so they can spend more time on high-touch customer service activities
Better Security and Reduced Risk
Organizations that hire an experienced company to serve as their digitization guide can create secure processes and backups. This enables rapid and easy restoration and access in the event of a disaster or equipment failure. It also reduces the risk of hacking, legal infractions, and other common information management hazards.
What to Look for in a Digitization Company
Companies that don't know how to digitize may be unclear about what services to expect or prioritize in a digitization service. While each company will have its own priorities, there are a few key services that every organization should look for.
Planning Support
Look for a company that can serve as your digitization guide. Your service provider should be experienced enough to walk you through the process from start to finish. They should help you evaluate your goals, set timelines, and provide guidance about where your systems could be automated for better efficiency and what forms that might take.
Mobile-Friendliness
Mobile devices are everywhere. They are one of the primary ways we access information. This is true of both customers and employees. Everyone prefers documents and programs they can access on mobile devices. Efficiency and satisfaction scores usually reflect this.

Look for digitization services that give you mobile-friendly formats. Make sure they are able to digitize in ways that accommodate all of the major platforms, including iOS, Android, and BlackBerry devices.
Cloud Services
You may already manage your own cloud-based platform. If not, consider choosing a service provider to do it for you. This may include Customer Relationship Management (CRM) programs and/or Knowledge Management Systems (KMS).
By integrating these services, you can typically streamline the process and save money.
Other Digitization Tips
When preparing to digitize, there are a few other things you can do to ensure the best experience. Here are the top five:
1. Start by establishing your goals.
This helps you determine the best strategies, priorities, and investments for your digitization project. It also creates clarity across your organization and between you and the digitizing service. This can prevent tremendous amounts of stress.
2. View digitalization as an opportunity.
Going digital is an opportunity to reassess your existing processes and equipment. Don't just digitize what you have, upgrade all around. It is more efficient to do it all at once, and you stand to reap larger productivity and satisfaction gains.
3. Don't forget about the training.
Make sure that you provide your staff with any training they need to use your new digitized materials and resources effectively.
4. Keep customer experience front and center in your planning and priorities.
This is where many of your gains will come from and it works best when used as a guiding principle from the start.
5. Work in phases.
Start with a single process or department rather than trying to do everything at once. This not only reduces stress but allows for minimal interruption of your existing workflow during the transition.
Start Your Digital Transformation Today
Is digitization in your company's future? If so, don't wait! Contact an expert digitization company today and let them help you start building your perfect digitization plan.