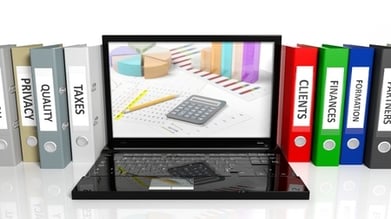 The broad benefits that a good scanning services provider confers on your company are obvious: space-saving, and ease of retrieval. When dealing specifically with government records management, however, these benefits filter into an entire range of attributes that are essential for the proper functioning of the office.
As pertains to the records system, organization, for example, becomes much easier and cost-effective when scanning services replace the old paper file system. Of course, these aspects are hardly restricted to government records management, given that all businesses and institutions can benefit from increased efficiency. In the following, we explore the other ways in which scanning services can make life in that department a lot easier.
Manage the Increase of Records
This is an invaluable attribute of scanning services as pertains to government records management. Despite the widespread use of electronics to date; you would be surprised at how many offices are still cluttered with paper files – just like yours. The development of a committed records management system ensures that this stockpile of paper does not grow – even as you're engaged in reducing the storage necessary as you make the transition to the electronic medium in full. The latter allows you to keep copies with practically no extra storage space.
Maintain Compliance with Regulatory Mandates
With the increasing number of regulations, ensuring compliance has never been easier than it is when you're using electronic storage means. After scanning services have neatly accounted for all your old files, it won't ever take more than a few clicks on a keyboard to produce any file – no matter what date, number or size. You can even conduct keyword searches for your documents if you have the relevant government records management software in place. As you're well aware, compliance breaches can be quite expensive; so it pays to have a robust system in place that manages and retains your files.
Foster a Better Work Environment
Some aspects of a scanning service are intangible – but no less important that the discrete benefits. By having a well-organized filing system in place, you relieve your employees of the stress that comes with poorly managed records, difficult-to-find documents, and the unavoidable disorganization that comes with sifting through reams of paper files in a storage room.
Cloud Servers and New Records Management Software
Given the increasing pace of new technologies, having scanning services to facilitate your government records management paradigm is essential to being ready for the next big thing. You want to be well-positioned when new records management technology emerges, which almost always has the attribute of keeping costs down while enhancing the services you offer. This could mean anything from better in-office storage and retrieval techniques, or moving your records to the cloud where they can be accessed by authorized personnel in a productive virtual office.
Records Disposal
Generally-speaking, disposal isn't the kind of thing that people consider expensive; but when you have storage rooms full of paper, the costs add up. Scanning services let you make this a one-time thing; henceforth, your important documents will be stored on redundant drives that have decades' long lifetimes. Besides, there are certain liabilities associated with disposing of government documents, and the records management system implemented after your files have been electronically scanned mitigates these issues.

Ultimately, the benefits are multi-faceted; scanning services place loads of important data at your fingertips, and facilitate disposal, retrieval and recording. Let MES Hybrid Document Systems implement a comprehensive, worry-free document management system for you.