Document scanning turns paper files into digital documents. Document management is a system that tracks digitized documents, ensuring accountability, transparency, organization, knowledge retention, shareability, and productivity.
Scanning documents into a digital database saves your organization time, money, and the hassles associated with paper documents. Document management makes the lifecycle of documents more efficient by automating critical tasks like approvals.
It begins with scanning. A document scanning guide walks you through this important first step.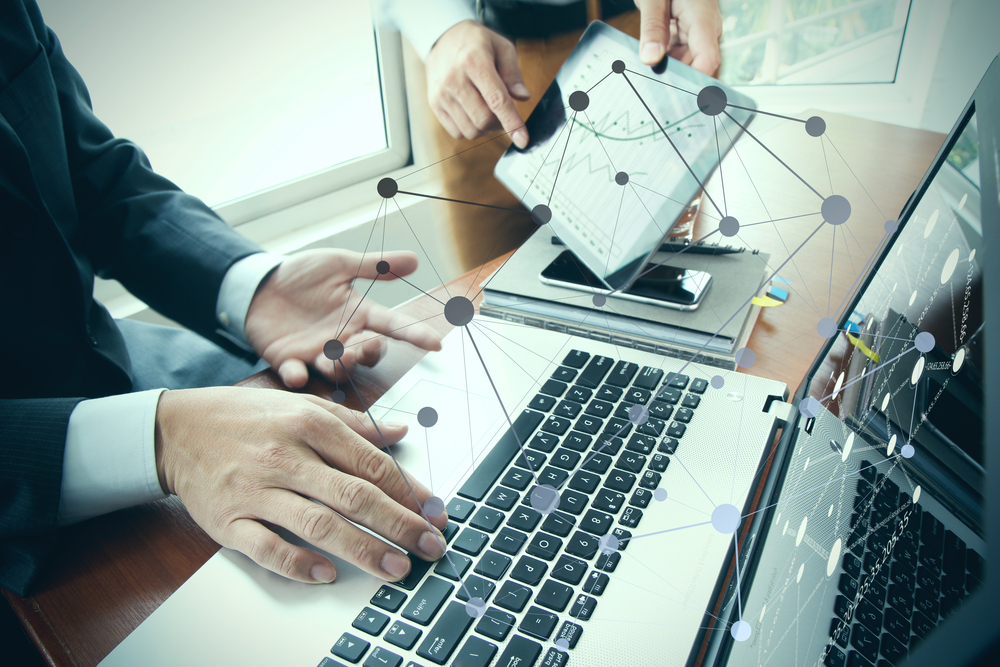 Document Management Guide for Enterprises
Your company creates documents that pass through several stages before they're considered complete. Creating a document is the first step in a document management system. It creates the first version of a new record. The next step in the process is drafting the content, which may involve more than one contributor. Content includes
Formatting
Hyperlinks
Images
Tables
Text size and font
Sometimes several contributors work on a document. To prevent interference and lost changes, a document management system manages each contributor's processes effectively using a check-in and checkout method. A single user checks in and other stakeholders can read the material, but they cannot make changes.
Some work requires a more formal management system when, for example, documents serve as evidence. In this instance, your organization is liable for the claims outlined in a document. An insurance claim is a good example:
Authority statements
Photographs
The insurance claim form
Witness statements
Other evidence
A records management system ensures a complete record.
Once a document is complete, changes cannot be made to it. If a change is required for a finished product, a new record must be created.
Enterprise Document Scanning Guide
One-quarter of employee productivity is lost to manual document management. Converting hardcopy documents into digital files reduces the overall workload drain on resources created by manual handling. It also reduces instances of lost or damaged documents.
Document scanning increases efficiency by automating document storage, retrieval, and security. Records are easily shared between team members and securely shared with third-parties. With digital document management, your team will always have access to up-to-date information—and no staff members will work on redundant versions.
When Scanning Documents is Essential
Digital document management is essential for companies with a large client base. And it's particularly helpful if your organization works with large-format documents. It's also beneficial for companies with many employees, empowering stakeholders who work in different locations to collaborate from a centralized document location.
Corporate Governance and Document Digitization
In a digitized world, corporate governance and legal compliance are becoming more critical. Document management provides a built-in system for managing documents and remaining in compliance by easily tagging documents with identifying information. These advanced systems also offer report versioning and audit trails so you can see who's accessed or changed a document, and who has shared documents with critical third-parties like legal counselors and financial consultants.
During digitization, some document management solutions use optical character recognition. OCR creates a searchable index of PDFs. Other solutions empower workflows by associating specific items with clients, internal stakeholders, or vendors. Some solutions offer dedicated online sharing portals for collaboration about proprietary information.
A secure online portal is especially beneficial when working with sensitive client information. It's a much better alternative than unencrypted email.
Data Empowerment via Automation
It's likely that your competition is already using some form of a document management system. As a result, if you don't embrace the digital age, your organization is likely to get left behind. You can catch up with the competition by acting now. Companies waste billions of dollars handling manual documents. A digital document management system is your key to freeing up company resources. Most importantly, it will boost the bottom line.
If you need assistance in scanning documents and deploying a digital strategy, help is only a phone call away. Contact MES Hybrid Document Systems. We'll put the power of our expertise to work for your organization.