If your organization is looking to improve your HR department processes automation is the best way to streamline workflows and improve efficiencies. Automation ensures your department becomes better at hiring and retaining quality talent while also easily managing sensitive/personal information and requests without missing a beat. Automation not only streamlines and simplifies HR processes, but it also reduces errors.
As a result, your team has more time to focus on high-value tasks such as becoming more proactive at finding top-quality talent. Here we explore HR automation trends and how they help improve recruitment and retention.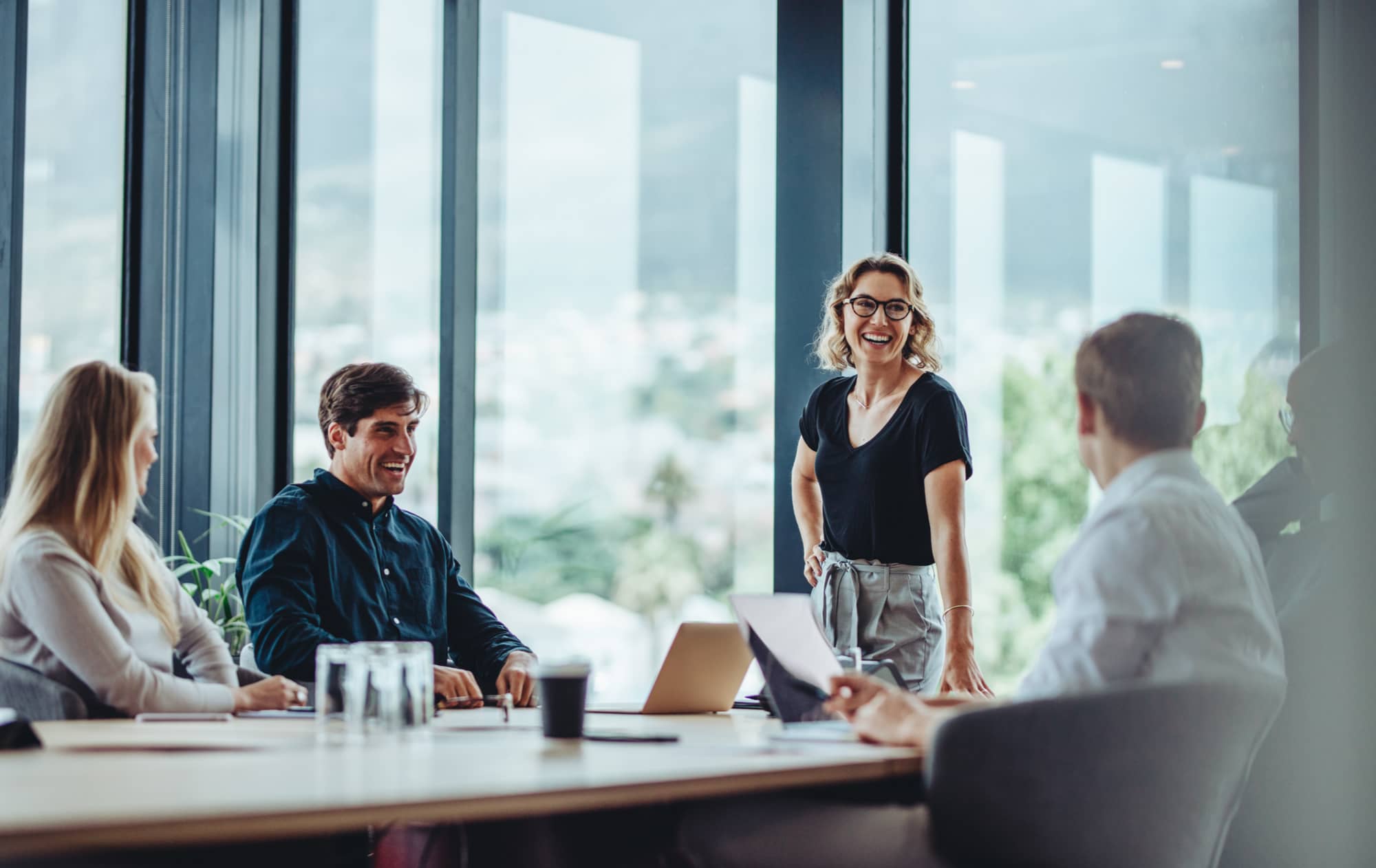 HR Automation Trends Closing the Skills Gap
According to the Society for Human Resources Management, 83% of HR professionals are troubled by the decrease in quality job applicants responding to their job openings. As well, one-third cite a lack of needed technical skills in the applications they receive. Some of the ways HR departments can use HR automation to close the skills gap include:
Scanning and storing up to date training manuals to provide access to learning and development materials to train new hires or current employees to help more effectively fill roles
Capturing, sorting and distributing resumes automatically so they can be searched based on skillsets when jobs become available
Partnering with local educational institutions to build a pipeline of qualified graduates that can be stored and searched as jobs become available
Automated document scanning and storage is key to searchable, shareable resume and training documents to help close the skills gap.
HR Automation Trends Helping to Find Talent
Technology makes the process of screening resumes easier. Using online human resource management tools allows candidates to apply for jobs and HR teams to screen resumes. Resumes can be scanned, searched and forwarded to those involved in the selection process so a shortlist can be made quickly.
Artificial intelligence and machine learning also improve this process by using technology to do the sorting based on a set of criteria required for each position. This weeds out the unsuitable candidates and makes a list of suitable prospects. Your recruiting team uses machine learning and keywords to identify top talent. This technology can also apply to resumes received when jobs aren't available, quickly scanning qualifications and sorting the resumes based on their suitability for consideration based on department or skill sets. When openings become available recruiters simply search the database often saving the need to post jobs.
Automated Responses in HR Automation Trends
Automated email systems work in hand with online application processes. Resumes are sorted based on requirements, and then automated responses inform applicants of their status. Those who don't meet the standards receive a response so no one is left hanging. Better yet, prospects are sent a self-serve interview scheduling tool so they can schedule either a screening call or an actual interview depending on the process you wish to follow. As a result, you don't lose ideal candidates to companies who are already using automation in their hiring process.
Self-Serve Onboarding in HR Automation Trends
A clear shift towards self-service is making it easier for HR departments to streamline the hiring process. Instead of team members manually collecting and entering new hire information, self-serve systems allow employees to do everything themselves. These self-serve tools are then used to manage an employee's needs throughout their career from training to vacation requests and from changes to preferred benefits to more specialized functions such as requests for transfers, sick leave or booking their own performance reviews. This improves employee retention.
Improving Morale and Employee Engagement
HR departments can use automation to collect data anonymously from staff to make smarter decisions regarding employee experience. Employees can participate in various workplace decisions to help create a happier, safer, and more engaging workplace. They can contribute their thoughts on just about anything from office redesigns to new benefits packages and company culture to rating managers' performance. This information is critical to creating workplaces that retain top talent through improved morale and employee engagement.
Document Automation
Document automation allows your HR staff to collect several documents at once during the hiring process using software. Processes can be customized to present decision trees and generate paperwork automatically based on the users' choices. It can also send forms to applicants or team members to collect missing information required in the hiring process. Document automation offers many benefits including:
Record and Document Access: Anyone within your company or HR department with authorization can access the cloud-based digital platform to find the documents they need during the hiring process and throughout the employee's career.
Improved Templates: Better templates make it easier to collect and review information relevant to the hiring process. Your HR team can also create new forms as the hiring process changes or improves, making the application process more efficient.
Team Collaboration: The hiring process requires collaboration between the HR team, hiring managers and other departments such as payroll. Document automation allows you to share documents confidentially.
Candidate Access: Send documents to candidates faster and allow them to understand where they are in the hiring process.
Reduced Human Error: Automation means less data entry for your staff and fewer mistakes. This also ensures your personnel files are more accurate, such as contact information, so you can reach out to candidates to set up interviews, make job offers, etc.
Authorization: Candidate privacy is crucial during the hiring process. Authorization criteria ensure only those involved in the hiring process can share or access confidential information such as resumes and job applications.
Substantial Candidate Library: Digital documents don't take up the same physical space as paper resumes. As a result, you can maintain an up-to-date, searchable library of candidates ready to use when job openings become available.
Digital solutions such as document automation improve efficiencies that make it easier to hire and retain top talent.
Compliance and Safety
HR is responsible for keeping personal information secure during the hiring and employment process. In Canada, collection, use, or disclosure of personal information must be done with an employee's knowledge and consent. You can also only collect personal information if you inform employees or candidates why you require the information.
It must be collected by fair and lawful means which leaves your team open to possible compliance issues. However, automation streamlines the process to ensure you comply with all legal requirements for storing employee and candHR Automation Trends: Improve Recruitment and Retentionidate data.
HR automation trends improve efficiencies freeing up HR professionals caught up in the minutia of manual tasks. As a result, they focus on new ways to attract top talent and contribute to job satisfaction for existing employees. Finding solutions to streamline processes doesn't have to be complicated.
You can speak to our team to learn more about document automation, scanning, document management and storage options that contribute to recruitment and retention efforts.