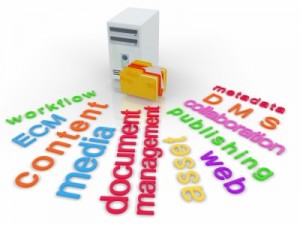 Looking for an easy way to handle your document management process? A software program designed for this purpose can greatly improve your efficiency—while also eliminating many of the headaches that often come with document management.
At MES, we can provide document management software in Ontario for many local businesses, and we can create a custom-designed solution just for you.
If you've never used documents management software before, you will be amazed at how much this type of program can improve your efficiency—not to mention your office morale, as it will make many of your routine tasks so much easier!
Documents management software simplifies and automates the way you file, store, save and retrieve important information. Your staff will be able to find records instantly, and quickly manage all of your important documents-related tasks with little time or effort—and no stress!
Contact us today to find out how we can create a software package for your needs.