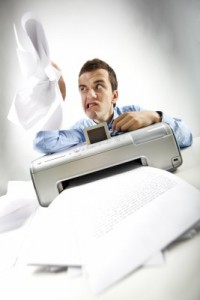 If your business relies on microfilm to store your records, you probably spend a good portion of your time on tasks related to saving and maintaining these files. A tool that can help with this process would surely eliminate a lot of stress and work from your day.
The MES ViewScan microfilm scanner may be exactly what you need. The ViewScan is a compact, fully integrated roll film and microfiche viewer/scanner that can also accept aperture cards and opaque materials. With its simple controls and intuitive interface, the ViewScan is extremely user-friendly. A new user can quickly figure out how to work it, and within minutes will be scanning files into their choice of a variety of formats.
The ViewScan is also fast and efficient, so it helps boost your productivity. In addition, it is easy to maintain, meaning less downtime that can cost you money.
Want to learn more about the ViewScan? Contact us today, and we'd be happy to explain how this machine can help your business.