The U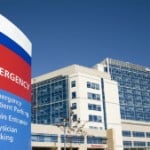 Scan Microfilm Scanner's many capabilities and whisper-quiet sound, make it an ideal choice for quiet environments. Those are just some of the reasons why the UScan Microfilm Scanner is an ideal choice for hospitals.
Hospitals store many records, images and documents in a variety of formats. The UScan offers many scanning options for microfilm, microfiche, photographic slides and aperture cards, allowing the digitization of documents no matter what the original format. The image quality is excellent, and the scanning can be done in color, bi-tonal and greyscale.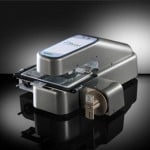 Output options designed to match your needs including save to USB, print, email or network shares. The unique Kensington lock system ensures the unit will stay put even in a public venue, so there is no need for worrying about the security or integrity of your documents. The UScan Microfilm Scanner is an industry best-in-class.
Medical records will be preserved quickly, quietly, securely and easily with the UScan Microfilm Scanner.
For more information, including a free demo, contact us today!