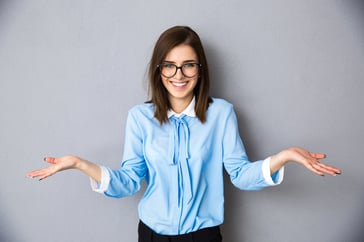 One of the key considerations for businesses is how to handle their paper documents when the document is no longer being actively used within the office space. Many companies are now taking the time to ensure that their records are scanned and placed into an online cloud storage system. Let's review a few of the business process benefits of scanning paper records.
Compliance
Companies throughout all industries rely on the scanning process to adhere to compliance standards. For example, firms within the financial services marketplace must maintain their client records for a specific period of time under the latest regulations. This data must be secured against access from outsiders, and that's why many firms are scanning paper records and choosing secure cloud storage services to maintain data access and security.
Reduce Office Space Requirements
A key consideration for many companies is the amount of office space their team and their documents require. When working with paper documents, it's important to consider which documents can be removed from the office and which documents must be kept for potential use later. Documents of importance can be scanned and stored on a cloud service to limit the need for filing cabinets and other physical storage systems.
Enhanced Disaster Recovery Processes
For companies that keep a large number of their paper documents in the office, it might only take a small fire incident within the building to cause a significant financial loss. It's why many firms are now turning to scanning services that help scan large collections of documents so that the data can be stored on the cloud. In a disaster scenario, the cloud-based system will ensure that data is protected and that companies simply need to restart the system to return to their normal working processes.
Improve Business Processes
The scanning of paper records can also help to improve your team's working processes. For example, instead of having team members working on separate documents and then having to send the document to employees in other locations, they can scan the document for simpler collaboration. Each person is working on the same document and can work on the document at the same time regardless of their location. It's how many companies are now achieving greater levels of productivity for each document-related business process.
Achieve a Competitive Advantage
Companies that are making the switch to cloud-based document storage are now leading their industries. Their teams are able to achieve greater levels of working flexibility with each business process, and they are able to allocate their resources more cost-effectively. They are also able to deliver better results to customers, whose data is better protected and can be accessed immediately when they have a question about a potential service or product option. Scanning brings a significant competitive advantage to companies in a range of marketplaces.
Our team at MES is here to help your organization move towards the future and eliminate its reliance on paper documents. To discover more about the value of scanning your business's paper records, contact us today.