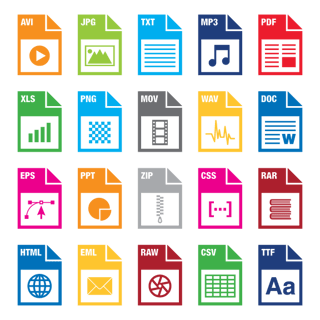 This is a question that we hear quite often. When we look at the majority of projects we are involved with, it consists of converting business documents into digital images. In some cases these images feed into the start of a business process, in other cases they are historical records that will only be used for reference. Regardless of how they will be used, all organizations agree, that ensuring the images will be accessible for years to come is of critical importance. That is why over 90% of the documents we scan on behalf of our clients are saved in PDF/A format. PDF/A essentially has all the same functionality of a regular PDF file format but has the added advantage of being archival.
PDF/A is an ISO standardized version of the typical PDF file format and is recommended for archiving and long-term preservation. The key to PDF/A is that it prevents certain features that were common place in standard PDF file formats such as linking fonts as opposed to font embedding and encryption as these features are not well suited for long term archiving. The ISO requirements for PDF/A viewing applications include color management guidelines, support for embedded fonts, and a user interface for reading embedded annotations. Simply put, the PDF/A format ensures your images will be true and accurate representations of the original documents.
There are several ways to save files as PDF/A's. For instance, most document scanners now support PDF/A compliance. With the popular Fujitsu ScanSnap series this can be achieved by open the ScanSnap settings window, selecting the File Option tab, setting PDF as the file type and clicking Options… as seen below:
Once in the options menu, you can select Output in PDF/A-1b which will produce PDF/A files for your scans.


Additionally, Microsoft Office products support saving to PDF, and by opening the Options menu in the Save As… dialogue you can select the PDF/A compliant option as seen below.