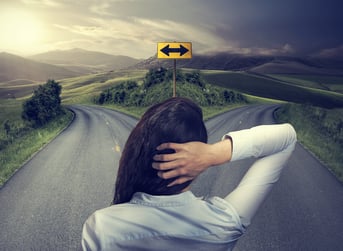 When you're hoping to scan a document, you may find it difficult to locate a reliable scanning service. Our team at MES has many years of experience in document imaging, and within this latest post, we'll explore several of the options for those looking for document scanning services.
Local Libraries
A great option for your home or personal use, local libraries often offer free scanning services for members or services that are greatly reduced in price for the general public. Libraries will also offer access to staff who can help you to use the scanners and to ensure that you get the right result from the scanning process. Use this link to find libraries near you.
Consider Buying Your Own Scanner
In some cases, it might be more effective to buy your own scanner if you have considerable scanning needs in the future. This is often the ideal option for those who are continually scanning and sending documents to others across the country. The document imaging technology has improved greatly in recent years, so you should be able to find several affordably priced scanners. Fujitsu, for example, offers a number of leading class options.
Use a Scanning Service
Another great option, particularly for business owners, is to work with a professional scanning service. Scanning services such as those offered by our team at MES can ensure your documents are scanned and copied to the highest quality levels.
We can scan your documents for you and place them in secure cloud storage for the future. Our document scanning service is suitable for business owners with multiple employees working around the country. We can provide direct document access to stakeholders to allow cross-platform collaboration and to mitigate paper transportation security issues and costs.
Tips for Choosing a Document Scanning Service
If you're in the process of choosing a scanning service, make sure that you understand your needs and the capabilities of various local companies. It's important that your scanning partner is able to:
Prove Their Experience in the Marketplace
The scanning company should have decades of direct scanning experience and should be able to showcase this experience with their technology and the speed of the scanning process. Find out how long the company has been in business and whether or not their capabilities match their experience levels.
Offer Affordable Services
The company you're working with should be able to provide you with affordable scanning services. If you have a large number of scans to complete, the costs can rise exponentially. Find out more about the company's pricing model and the level of savings you can achieve by taking on scanning work through their experts.
Provide Secure Document Access
Once the scan has been completed, what happens to the data from the document? Ensure the company works with the latest cloud technology and can support your demand for the highest levels of data security.
Our team at MES has worked with clients throughout many industries to offer custom document scanning options. To learn more about our company and our scanning service, contact us today.