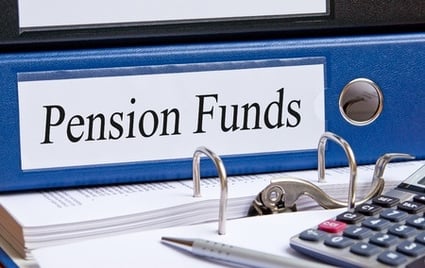 Both governmental and private pension funds deal with large volumes of documents pertaining to the portfolios of their clients. These documents usually feature sensitive data and they have to be managed in the most adequate way possible.
Pension funds document scanning services are an ideal solution because they can simplify the hefty, cumbersome process. The reliance on such a service can deliver excellent results, regardless of the fund's size and the number of documents that it has to deal with.
Modernization
Many governmental agencies and private pension funds maintain paper-based archives. Needless to say, this process is outdated and it could potentially lead to the loss of sensitive data. Pension funds document scanning services enable effortless modernization. Each document is scanned by an experienced professional who creates a digital copy. Once the entire archive is digitalized, the right storage and database management solution can be chosen.
Digitalized files are much easier to retrieve and access. Depending on the scanning technology being utilized, older archives can be enhanced to improve the quality of the file and even to enable editing. All of this starts with the selection of reliable pension funds document scanning services.
Fast Digitalization
Most pension funds have a big number of personal profiles to process. This is the main reason why a thorough scanning process can take a lot of time. When experienced professionals are chosen to complete the task, they'll do so quickly and efficiently. Scanning is far from a simple process, especially if the archive doesn't have a unified appearance. It will be the scanning professional's job to guarantee quality, as well as compliance with document management and retention criteria.
Reducing Risk and Increasing Accountability
As already mentioned, pension funds deal with sensitive data on a daily basis. If documents get misplaced, lost or stolen, the repercussions can be significant. A paper-based archive is vulnerable. Digitalization enables the introduction of new safety measures. In addition, a backup will be created separately, making it almost impossible to lose some of the data.
Pension funds document scanning services can guarantee much safer document management and fewer risks. Very often, companies that offer such solutions also have document management possibilities available for their clients. Thus, the entire process can be dealt with without having a big number of external contractors involved.
Finally, the digitalization that commences with scanning increases accountability. Version control is enabled, which results in a reliable audit trail. Everyone will be aware of the modifications that have been done to the archive and the individuals responsible for these changes.
Better Visibility
Once the pension funds document scanning is completed, users will get improved access to information via a digital platform. The sorting of the document and the analysis will be done automatically through the selection of the right management system. Information can be searched for on the basis of multiple criteria.
What's even more important, people who rely on the specific pension fund may be given online access to their portfolios. Such access is fast and easy – it doesn't involve visits to the office or phone calls. In addition, the security of the data is guaranteed, regardless of how pension fund members are given access to the archive.
Paper-based processes aren't the best option when it comes to accomplishing pension fund-related tasks. Dealing with paper-based forms, applications and agreements can turn in an absolute nightmare for larger organizations. Luckily, the solution is simple and it starts with the selection of reliable pension funds document scanning services.