Being an exceptional lawyer isn't always the same as being able to run a successful law firm. One can be an outstanding courtroom practitioner, yet lack the skills that ensure that your firm remains prosperous, reliable and smooth in its operations. In many ways, Law Firms are just like any other small business. They need to be able to generate value for the client in the face of stiff competition from all sides. They need to improve their visibility and provide an outstanding experience for the client. They need to impress sufficiently in order to gain referrals that are the bread and butter of legal firms just as customer referrals provide opportunities for all kinds of businesses.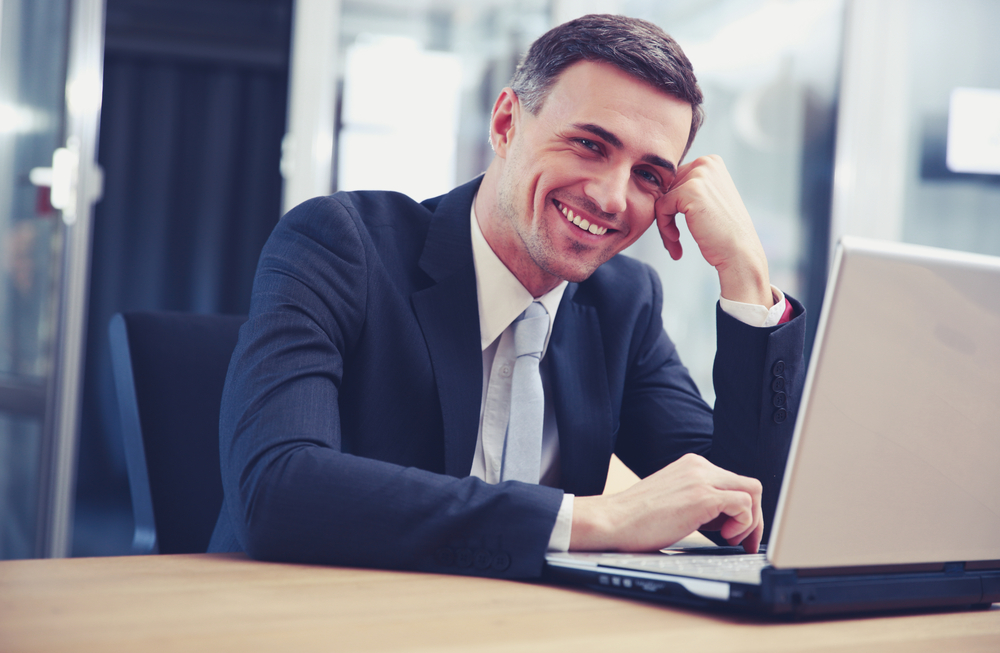 And like all other businesses, more and more law firms are coming around to the benefits of integrating new digital technologies into their operations. A growing number of law firms are starting to realize that digital transformation can make their operations more efficient and reduce the administrative strain on their firms so that they can focus on what matters most- providing outstanding value for the client within their billable hours.
Here, we'll look at the process of digital transformation for legal practices, what firms can expect to gain in terms of desired outcomes and what the components and structure of digital transformation might look like in real terms.
Outcomes of Digital Transformation
Digital Transformation (or any form of transformation) can feel like a scary prospect especially if operationally it's all your firm can do to keep its head above water. But that's exactly the kind of situation that Digital Transformation aims to change.
Digital Transformation not only makes processes smoother and more efficient, but it also brings the following benefits.
Better leverage of human capital Law firms don't make, manufacture or sell anything. Their only stock in trade is their human capital- the legal knowledge and expertise of their practitioners. And the more time they spend on tedious administrative tasks, the less time they have to dedicate to billable hours and improving their craft. Through easier process automation and the use of artificial intelligence, Digital Transformation gives practitioners more time to do what they do best.
Risk mitigation Legal firms deal in large quantities of sensitive data and where there is data of this kind there is always a risk. One of the biggest risks when it comes to sensitive data leaks is human error. With increased automation and the use of intelligent systems, as well as robust cybersecurity solutions, digital transformation is an important factor in risk mitigation.


Reduced costs If there's one thing from which all legal services can benefit it's cutting extraneous costs. By digitizing information-intensive processes, you make them inherently more efficient and thus more cost-effective. In fact, it's estimated that digital transformation can cut operational costs by up to 90% by saving time and resources and improving profitability.
Improved quality and speed Value is the key differential in gaining a leading edge over your competitors. 61% of clients demand more communication from law firms and 50% desire more education on firms' activities. By automating their processes and increasing practice efficiency, legal professionals can operate with greater speed and can thus improve quality and build value in their client communications.
When we look at the outcomes of Digital Transformation for law firms the rush towards it becomes much more understandable.
The components of Digital Transformation - What do law firms need?
Now that we've looked at the benefits of Digital Transformation, we need to look at its core components. What do legal services need to implement it? Let's take a look...
Process standardization The operation of a law firm involves numerous processes carried out by legal practitioners, paralegal, administrative support etc. But when these are not standardized it can lead not only to operational inefficiencies but security vulnerabilities.
Thus, the first step is not process automation but process standardization. This ensures that processes are time and cost-efficient. It is only when this has been achieved that process automation can start. Otherwise, practices are simply building on a shaky foundation.
Digitization Legal practices have huge document archives and digitizing them for later interrogation and reference is a never-ending battle. Fortunately, the implementation of AI can make for faster and better quality digitization and easier interrogation.
Process automation Now that processes are standardized and documents and resources digitized, practices have the raw material from which a structure for operational excellence can be built.
Developing a structure for operational excellence
Let's take a look at what the structure of a digitally transformed practice might look like. The main caveat of the DIY approach is that it is neither sustainable nor scalable. When you use your own homegrown technology solutions you have no visibility into the cost of ownership so it's hard to see how cost-effective your solutions are. There's no plan for security patching which can lead to vulnerabilities and finding the funds to re-platform can be challenging. But a transformed law firm can leverage a structure for operational excellence.
In order to do this, it leans heavily on two key pillars;
File storage File storage solutions tend to be somewhat haphazard for many firms. There are shared drives, individual hard drives, email folders and common resources like Sharepoint. This in itself can lead to inefficiencies and vulnerabilities. Digital transformation cleans this up to make file storage easier and more secure as well as leveraging secure cloud storage so legal professionals can get the files they need wherever they are.
Research Management Systems Digital transformation also involves the creation of purpose-built research management systems to ensure not just secure storage but easy access to annotation and collaboration. This also helps to facilitate faster approval workflow to ensure that practitioners are less hampered by paperwork. This also helps to ensure that auditing is quick, easy and pain-free every time.
Guest post from FutureVault