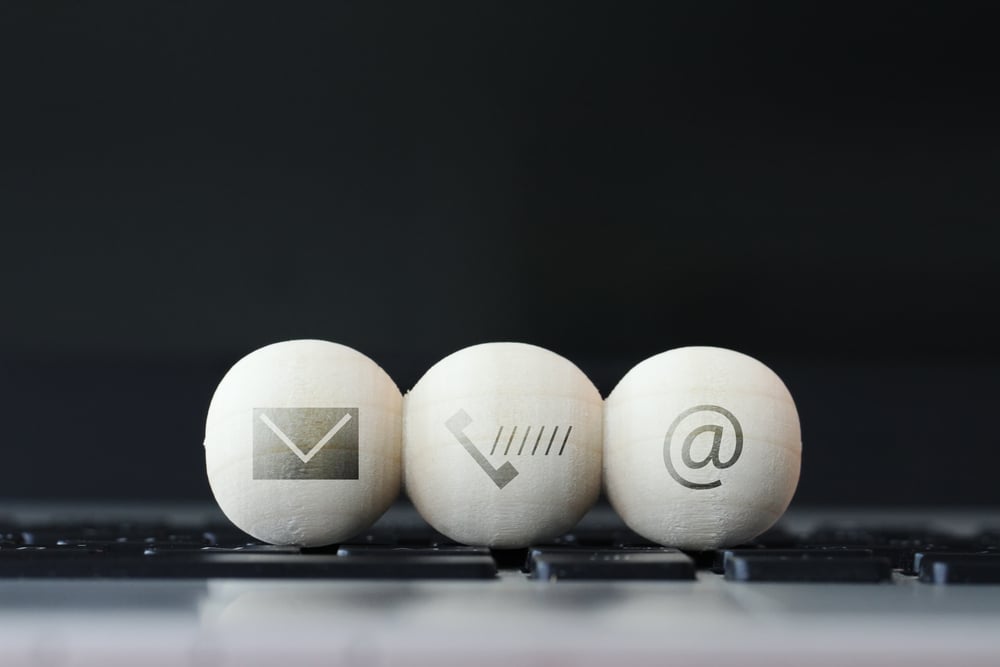 An organization has several moving parts that must be in sync with each other to function smoothly. The corporate mailroom is one such important element because it receives and stores a large volume of business mail every day. Mail sorting and distribution was a manual and paper-based process and is so in several offices even today. In earlier days, staff members sorted through the mail, separated it into folders, distributed it to departments, and sometimes scanned it and fed it into a DMS—if the organization had one!
Along came the technology revolution. The corporate world became much more tech-savvy; organizations digitized their processes, and modern-day mailrooms also got a digital upgrade. And so, the digital mail scanning service was born.
A mail scanning service is an elegant solution to combat the hassle of the daily, repetitive, manual task of mail sorting and distribution. It automates the scanning and sorting process of various types of company mail, including scanning cheques. Professional mail scanning service providers facilitate smooth communication between the company and its customers, which is why an increasing number of enterprises are partnering with them.
Market sentiment echoes this trend. In a survey conducted by AIIM, 40% of the organizations surveyed said that they process over 1,000 mail items a day, and the volume of paper is still increasing.
So, what does a mail scanning service provider do?
The service provider opens a mailbox for your company at a local Post Office. Most providers offer a choice of several different locations for you to select one nearby your office location for receiving your physical mail.
Alongside, the service provider also sets up an email address for your digital mail receipt. Your clients, partners, and suppliers get a request to route all future communication to that mailbox, preferably in a digital version. If any communication arrives in paper format, the provider will scan it, indexit, and store it in your ERP and ECM system. The provider then distributes all the mail communication to various departments and team members according to the specified instructions. Your virtual mailbox facility becomes a well-organized repository of information, sorted according to your priorities and business needs. There is also a provision for storing physical mail at the facility, generally for a fixed duration, for example, for 90 days after receipt.
Top benefits of using a mail scanning service
While the idea of using a mail scanning service for your company may be appealing in general, here are a few solid reasons why it makes good business sense to do so:
Eases day-to-day mail handling
It is time-consuming and laborious to gather, sort, distribute, and keep records of business mail. With a mail scanning service, it becomes much easier for you to manage your mail efficiently without letting anything slip between the cracks!
Professional service providers are trained experts—they prioritize and label your mail. They filter out junk mail, mark critical communication, and assess its urgency—saving your teams a lot of time and trouble.
An added step toward a paperless environment
A mail scanning service is a positive reinforcement to the company's digital transformation goals. Incoming mail may not seem like a contributing factor on the surface, but digitizing your mailroom makes a big difference it can make in the long term. It is environment-friendly and also makes the company future-ready. Transforming your paper-based documents into digital versions prepares your business to adopt modern trends and retain a competitive edge. Besides, think of the costs your business will save in terms of paper, printing, ink, toner, filing cabinets, and long-term document storage spaces!
Enhances document security
No matter how secure you may think your mail storage facility is, it will always be more vulnerable than a virtual mailbox. Physical documents face the threat of information theft and environmental damage. Paper documents may get misplaced due to simple human error. A mail scanning service raises the level of security and compliance for all your incoming mail by converting documents into specified formats and retaining them for decades with minimal risk of loss.
Aids remote mail access
Another significant advantage of a mail scanning service is that it makes your mail accessible even in remote locations. That, in turn, minimizes business bottlenecks, reduces delays in crucial decisions, and improves overall productivity. It lets you travel freely without worrying about that one pending bill expected in your mailbox! And in the current pandemic scenario, a virtual mailroom keeps your communication flowing despite lockdowns, physical distancing restrictions, and remote working conditions.
An efficient mail scanning service brings all these advantages and more. It empowers your business, leaving your team free to focus on your core activities while your mailroom functions like clockwork.
MES has been in the document management industry for a little over fifty years. We serve the document digitization needs of our customers with a variety of innovative solutions. MES processes over ten million pages per month at a state-of-the-art facility. Departments like HR, Accounts Payable, and Accounts Receivable experience tremendous ease of document processing after teaming up with us.
Are you ready to digitize your corporate mailroom? Give us a shout and we'll send you a free quote for your digitization requirements.