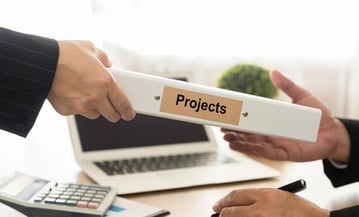 File management software has been around for at least a decade. In its earliest forms it was concerned mostly with keeping things organized and saving space, today it includes support for multi-national companies and large scale operations that share data globally.
Software companies have also added an element of scalability to their file management software making it easier for smaller businesses to jump on board, and easily transition as they grow. Going forward, there are even more improvements on the horizon:
To The Cloud - There's no disputing the fact that cloud based SaaS programs are the way of the future. File management software is definitely heading this way, especially due to the scalability and storage requirements that organizations are facing today. More information being stored for longer periods of time can quickly outgrow in house storage systems.


Interface Improvements - In the beginning, it seems that the user experience was not at the forefront of software engineer's minds. Today however, file management software has come a long way with the inclusion of intuitive user portals and controls. This makes it easier for companies to train employees and achieve higher adoption rates. Improvements in search-ability and other tools have also made a huge difference.


Mobile Support - As your employees move to more mobile devices like their cell phones and tablets, it is natural for file management software to follow suit. Mobility and flexibility are becoming major parts of every industry worldwide, with employees expected to access networks and be able to participate in work without missing a beat. Mobile support is already making its way to the marketplace for the top selling devices, but we can expect to see universal roll out over time.
File management software can give your business a much needed face lift. After being swamped with documents, photos and more, choosing the right management software will help you eliminate waste, consolidate storage, and keep things well organized. While many companies already have some form of file management system in place, there are plenty of new features being added to today's software products to enhance user friendliness and navigation.
In addition, support for more mobile technology and cloud based storage are making it possible to take on more data in less time, and without being tied to a desk. All of these factors have made it possible for businesses large and small to begin managing data more effectively and efficiently.