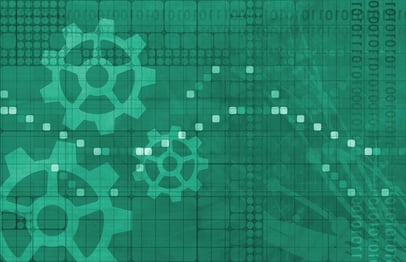 A paperless office will save you money and exponentially improve your organization's operational efficiency. While simply having a paperless office will allow you to reap both benefits, getting the most out of operational efficiency will require more than storing all of your documents as digital files. This will require software systems to streamline the management of your digital documents. But, with a host of software programs to choose from, which do you choose? To help you make the best choice for your company's needs, we are going to take a look at the best software solutions for a paperless office.
FileBound
FileBound is one of the most comprehensive data management software solutions on the planet. With FileBound, you can easily index records, share files and even complete accounting functions. Not only does it provide a full suite of document management solutions on its own, but it also works well with other invaluable pieces of software, including Microsoft Office and SharePoint. It also has industry-specific capabilities that enhance your ability to integrate it into your daily routines.
FileBound does all of this without needing to be installed on your company's computers. Because it is a web-based platform, it only requires internet access and the correct access information. This saves you a great deal of storage memory and strain on your computer network.
FileDirector
FileDirector is designed to enhance the operational efficiency of any paperless office. It includes a fully automated package of services, allowing you to manage invoices, expense reports, employee data and other records without a great deal of effort. Because of these capabilities, it can make handling 20 million documents as easy as managing only 20.
As a web-based file management platform, you can take FileDirector anywhere with you, and you don't have to worry about making room on your computer's hard drive to use it.
C3 File Share
Being able to share, access and manage your company's documents anywhere is a key element of running an efficient paperless office. You also want to be able to do this securely; this is where C3 File Share will come in.
When you store and share files via C3 File Share, you can rest assured that everything is being stored in one of the most highly secure data centres in all of Canada. Their facilities are SSAE-16 certified for optimal security. Despite this high level of security, managing your documents via this document management program is still easy. It includes a built-in messaging service to allow users to communicate and share data quickly without ever having to switch programs. It also has a collaboration feature to allow multiple users to work on a file at one time.
ScanFile
Although your office has already been converted into a paperless workplace, you can still expect to occasionally receive paper documents. You should already have a scanner available to convert these documents to digital files. You don't, however, want them sitting on your system as basic images. You should fully integrate them into your system as real documents, In order to do this, you need a scanner software solution that can extract the text data from a document.
ScanFile is the best document software solution for this. Not only can it extract data from scanned documents, but it can archive them to make them easily searchable via any platform you deem necessary, including the web.
Is your paperless office optimized for maximum efficiency?
Gaining all of the benefits that you can reap from going paperless will require you to invest in the right tools to help you get the job done.