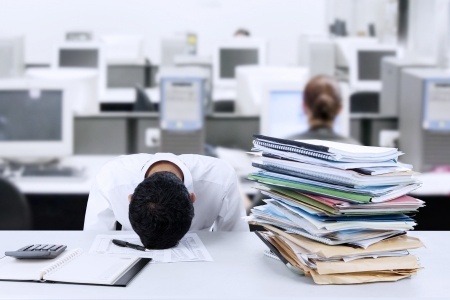 Anyone who has to deal with paperwork on a regular basis knows just how much of a pain it can be. Even if you manage your documentation on a network, there are far too many things that can go wrong. When you need to ensure that everyone is working from the most current version of a document, this can become a critical problem.
From configuration control to search, DocuWare simplifies every aspect of documentation management. This allows you and your employees to focus on work instead of hunting down documentation and trying to figure out which version was released at different times for different projects. If you are interested in ways to reduce paperwork hassles, here are some of the things that DocuWare offers to make it easier to get the job done.
Complete Document Management
Too often documentation management software offers some aspects, but not everything you need to ensure that documentation is actually managed over the course of its lifetime. Here are the four areas that DocuWare management includes so that you can manage all of your documentation in one place, from start to finish:
Documentation capturing

Storage

Version control and management

Automation of your common and repeat documentation
It is also incredibly scalable because you probably do not need all of these solutions if you are a small business. However, you won't want to implement a new solution in a couple of years when your business outgrows the current documentation management configuration. DocuWare gives you the tools you need for your unique considerations.
In the Cloud and Online
One of the ways that DocuWare simplifies documentation management is by making it easy to keep your documentation software current, no matter how many workstations require access. One of the reasons that many businesses suffer from their documentation management is that it requires frequent updates over a network. This means that every workstation has to be updated individually, which is both incredibly costly and time-consuming. It ends up being as much of a hassle as simply managing hard copies or individual files on a network.
Access from Mobile Devices
As an increasing number of people opt to work remotely or make updates after hours from their mobile devices, you need a solution that ensures documentation updates are captured in a way that reflects these changes. You definitely want to discourage people from trying to manage documentation over email as there is no configuration control and it usually results in there being several dissimilar versions of each document. DocuWare makes it easy to review and update a document through the interface, regardless of the device being used. Since it works on most major platforms, you can easily ensure that the devices of your employees will not be a problem for using DocuWare.
Eforms for Control Start to Finish
Eforms are one of the best offerings of the most robust documentation management software. You can set the required fields so that employees, customers, and vendors submit the minimal information required to complete a job, project, or order. You can establish how information is to be provided, such as setting requirements for different fields so that you always have information in a manner that you can use. Of course, that also means that you always have records of all of the data that is entered on the form. You won't need to scan or manage paper copies since everything is done within the documentation management system.