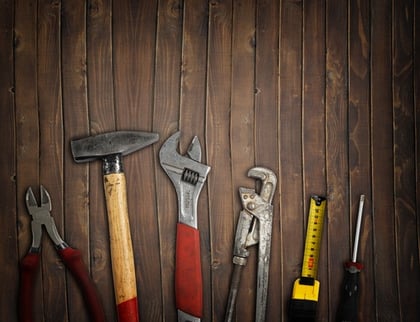 In order to function, every business needs to generate and manage a large volume of documents. Yours in particular deals with enough documents that developing an effective document management system that will streamline all related tasks is important. While researching the best approach to the development of your system, you have inevitably come across various document management tools that are designed to enhance the process. They seem great, but should your business invest in them? There are several factors that you should consider before coming to a decision.


Efficiency
When your organization is more efficient, everything flows better. Your document management system should support this goal, but this won't necessarily be the case. A poorly executed document management approach will fluster your employees and drag down efficiency. Using document management tools will impact the efficiency of your management system in the following ways:
System development
A good document management system starts with its development. You can use document management tools to aid you in this endeavor, because they can be customized to guide the direction of the system's development. You can work directly with a data management expert to ensure that this customization remains on track.
System execution
A perfectly developed document management system is worthless without effective execution. Because the system is new, your employees may not be prepared to properly use the system, especially if they have been doing things a certain way for a long time. A document management tool can be used to aid in this endeavor by actively guiding your team through best practices and even preventing errors in execution.
Workflow management
As your team starts to use the new document management system, they will need to settle into a workflow process that allows them to integrate the system into their daily routine.
You can use a document management tool to support and enhance your workflows. This is because a digital management tool will be able to automate many of your activities, taking many redundant responsibilities out of your employees' hands, thereby allowing them to work towards each of their goals with more efficiency than ever.


Costs
No matter the size of your business, your budget is always a concern. As such, a primary purpose of your document management tools and the systems that they support should be to improve your cost effectiveness. Here is how your document management tools will impact this:
Document usage costs
Simply using your documents is expensive. The most poignant ways in which document management affects your bottom line are as follows:
Creation expenses

Sharing and distribution expenses

Man hour costs
Using digital document management tools will mitigate these expenses because the added efficiency will reduce man hour costs and the creation/sharing costs become negligible.
Document storage costs
Although storing your documents isn't generally thought of as an expense, simply finding a place to put your documents can be very costly. Physical storage requires long-term investment in large facilities and digital storage must be purchased.
An effective document management tool will reduce your storage costs by removing superfluous documents and distributing them throughout a low-cost cloud storage resource.
System management costs
Developing and managing a document management system is supposed to improve efficiency, not drive up costs. A strong document management tool will keep these costs to a minimum by automating many of your system management workflows.


Optimize your business by investing in the right tools
As a business leader, you are constantly seeking better ways to grow your business. A good set of document management tools will help you pursue these goals with unprecedented levels of efficiency, so find yours ASAP.