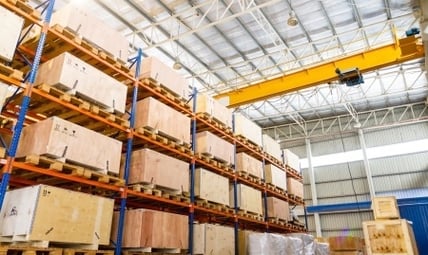 An increasingly expanding document inventory of both paper and digital records is fast filling up physical work areas and digital storage spaces in business offices. This trend poses a challenge to companies with document management requirements that need to be properly re-evaluated as an evolving component of productivity.
Poor Document Management is Bad for Business
As you re-evaluate your document management requirements, you need to focus on the weaknesses of your present document management system to improve your overall practices. A poorly managed system can lead to a range of issues that can put your business in trouble.
If problems arise from bad records management, the reputation of the business and brand recognition suffer. For instance, unpaid payroll and neglected obligations to suppliers and utilities due to lost or misplaced records can lead to legal issues, reflecting very poorly on the business and on the bottom line.
A vital component of document management requirements is compliance to laws and regulations that govern specific industries in all countries worldwide. The United States is home to many business regulations such as those on employment and labor, safety and health, environmental protection, privacy, and fair advertising, among others.
Companies found violating these laws can be slapped millions of dollars in penalties or damages. In 2001 for example, the then accounting giant Arthur Andersen met its downfall when it was found guilty of obstruction of justice by destroying Enron audit documents.
In order for a document management policy to be effective, one of the document management requirements should account for security. Aside from inventory overloads, a poorly built document management system can lead to problems that are not accidental in nature. A discontented employee working within your company can cunningly exploit proprietary information. External aggression from hackers outside your organization is also a potential threat.
Workplace inefficiency is yet another bane for a disorganized document management system. When there are piles and piles of documents crammed into heaps of filing cabinets or overloaded storage spaces, finding the information you need is far from efficient.
Re-Evaluating Your Document Management Requirements for Off-Site Storage
An off-site record storage should allow you to take control of who should be able to access which files. Conduct continuing reviews and audits to make sure you're archiving essential materials. Test and verify recovery functions to ensure business continuity and prevent losses caused by recovery delays.
Depending on the size of your business and the type of industry you're in, you may be obliged to store your backup files in a secure off-site location and to keep records up to a required length of time. As an example, the Sarbanes-Oxley Act of 2002 requires publicly listed companies to retain certain records for a specific number of years after an audit.
Cost efficiency is an upfront benefit of off-site storage because you're not building, maintaining, and staffing it. Your provider is doing all these for you for a monthly fee. Enhanced space is a hidden perk because now you can put to better use prime office space.
Go on ahead and get rid of unwanted records that are taking up space and money by re-evaluating your document management requirements and shifting to a well-maintained document management system.