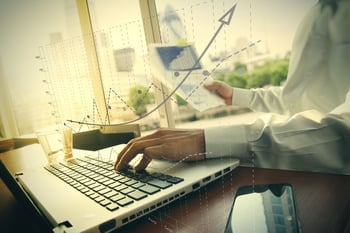 Enterprise content management (ECM) is a vital tool to employ when your organization is seeking the most efficient document management setup possible. With so many systems available, choosing the best one that can manage your increasing volume of documentation can be a challenge. Finding ECM software that is affordable while also meeting everyday demands is critical, and these features should take precedence when you explore your options.
Compatibility
You want your new ECM software to enhance the IT setup you already have in place, not clash with it or replace it all together (unless it's very outdated). It might cost a bit more, but your organization will improve productivity with the right software while saving you time and energy.
It also helps if your ECM software is compatible with mobile devices. Smartphones and tablets are becoming more prominent, and jobs are requiring that you be on-the-go more than ever before. You need software that's accessible both in-office as well as from remote locations.
Security and Backup
With digital information prone to various internal and external attacks, you need to have software that's resistant to these threats while keeping your documents safe.
Your ECM software should include robust backup and security features as well as provide you with administrative controls that let you set user permissions. It should be a reliable component of your digital security infrastructure, adding multiple encryption layers to all your organization's documentation.
Collaboration
Collaboration features are essential to ensuring effective document usage, management, and understanding. A strong team dynamic is needed, and your software should be enhancing communication between you and your employees as well as business partners.
A central location should be provided so information can be uploaded, accessed and revised. Collaboration features should promote conversation more than anything else among multiple users. Real-time document development takes place while comments and feedback are provided for better analysis.
Versioning
Changes must be tracked for all materials, and files should be organized so you can check on different versions of the same document. The best ECM software will offer detailed versioning so you can control and evaluate updates at each stage.
Metadata
Many ECM software options provide descriptive metadata such as file size and upload date. Furthermore, it has standard metadata fields like keywords and offers the definition of custom fields.
Document Scanning, Sharing, and Retrieval
File sharing should be made easy by using such software, allowing you to share documents with whomever you please while also giving you the option grant or revoke access. ECM software will connect with multifunction devices to process rules for incoming documents. Barcoding and zonal optical character recognition are other notable features an ECM should provide. Document retrieval can also be simple enough using keywords, advanced filters, and contacts to conduct searches.