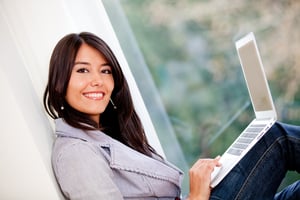 Digital document storage is one of the most useful things to happen to corporate information. No longer do businesses have to contend with setting aside entire rooms or buildings strictly for archiving purposes. With the transition of documents to a digital format, the filing cabinet is a thing of the past.
However, just because documents now exist in a digital form, that doesn't mean that every single issue has been solved. While there is a much greater level of convenience in storing numerous document files in smaller formats like hard drives, servers, and even online in "the Cloud," there are issues of accessibility. Integrating SharePoint with software like DocuWare is one of those solutions.
SharePoint Is Useful But Not Perfect on Its Own
Microsoft's SharePoint software is incredibly valuable to businesses because it allows users easier access to digital files. By taking documents in standard MS formats like Word, Excel, and others, SharePoint puts this data online. Now, even if you're not in the building that houses the computer or network with the documents, you can still gain easy access with any computer—or even smartphone—that is authorized to work with the SharePoint data you want.
But one point to consider is that SharePoint is an excellent tool for sharing and accessing documents, it is not ideal for organizational means. That is where DocuWare comes in as a dedicated and specialized archiving tool that is capable of storing billions of documents. It makes them easy to find across multiple categories to ensure that things are preserved the way a company needs them to be.
The Perfect Combination for Storage and Organization
While SharePoint doesn't share the same robust archiving functionality as DocuWare, Microsoft did not view this as a threat. Instead, they saw DocuWare as a complement to their system. With the DocuWare add-on module to SharePoint, integrating SharePoint functions to DocuWare is an incredibly smooth process.
The module allows the two separate pieces of software to work together, efficiently and without redundancy so that there are no repetitious actions required. For example, if something needs to be archived in DocuWare, but you're currently using SharePoint, the add-on allows you to archive that document directly within SharePoint, but the action will be recognized and executed by DocuWare.
A Streamlined Approach
Every company is going to need to store documents. Finance data is not going to be organized in the same way as research reports, and electronic health records will need extra levels of access and security.
Configuring SharePoint to your specific company needs and having DocuWare act as a companion means that your staff gets the access they need to create and share documents. Integrating SharePoint with DocuWare makes document storage so much easier. Your information is out of the way, freeing up office space, but it is still safely stored when you don't need it and easy to find and work on when you do.