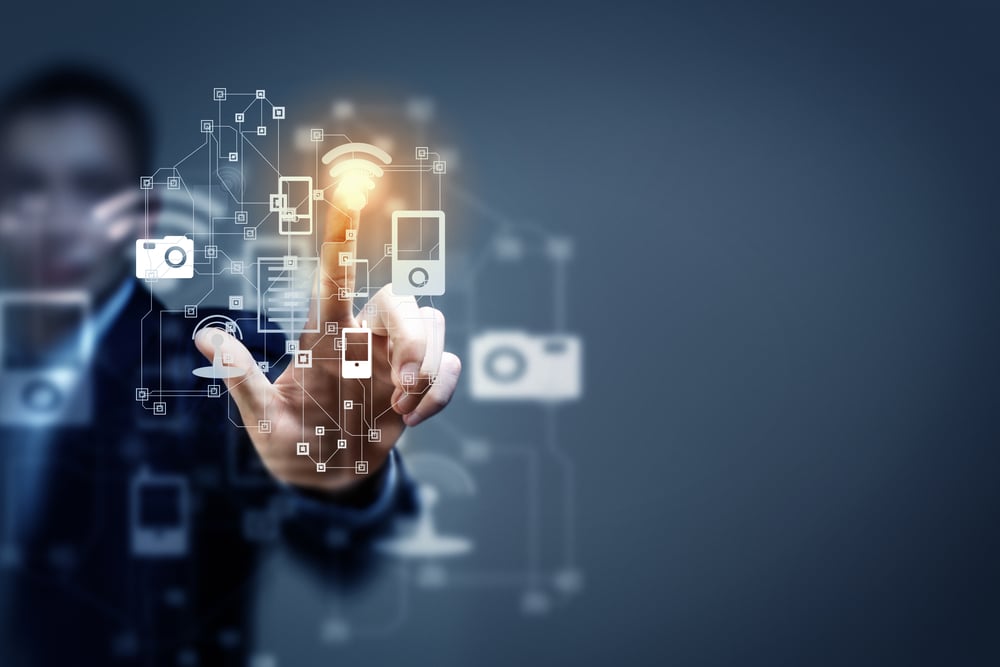 Over the past year, the business world bridged the gap between physical and digital at a fast clip. The transition began years ago, but the pandemic accelerated its pace as organizations realized that remote working was a feasible option and that work still carried on—remotely.
Change at this scale doesn't come easy, though. Some progressive companies already had systems in place to embrace digitization, but others still struggled. Critical business functions like Accounts Receivable and Accounts Payable suffered significantly, leading to cash flow concerns, missed payment deadlines, and so on. And a large part of this was due to an often-overlooked but vital business element—the corporate mailroom. In the absence of a physical team to sort and route all the documents and paperwork a business needs every day, the mailroom bore the brunt.
That is when many companies realized the value of a digital mailroom. Although it made a relatively late entry in the digitization arena, the concept of a digital mailroom is now catching on. It gained popularity as a quick-fix measure to combat the aftermath of the pandemic but is now shaping up into a trend poised to stay in the future.
An immediate solution to remote work, with far-reaching benefits
Professional digital mailroom partners scan, sort, distribute, index, and store your incoming mail, even when your employees are not physically present at the office. Sophisticated software integrates seamlessly with the company's existing ERP or ECM systems. Whether the mail is paper-based or digital, a digital mailroom makes all of it available at one secure central location, instantly accessible to all employees—remotely. Traditional organizations that are transitioning to paperless environments may continue to receive some paper-based mail. Experienced digital mailroom providers offer secure facilities to store this mail safely while they digitize it.
A digitally upgraded mailroom is a deceptively simple solution with far-reaching benefits. With it, organizations keep their mail intact, secure and correctly routed. But that's not all! A digital mailroom offers many other advantages.
Long-term cost savings
Every business, large or small, wants to cut down on costs. A digital mailroom achieves remarkable cost savings by taking away the expense of printing, storage (both in terms of space and printer consumables), and employee time and cost. As paper-based mail piles up over time, company expenses do too. Companies may even incur third-party secure storage facility costs for sensitive and confidential documents. With a digital mailroom, this scenario changes for the better. The service partner handles scanning, storage, and file conversion. Damage and theft protection of documents is taken care of, and the long-term cost implications make themselves clear almost immediately to early adopters!
Enhance customer experience
Why do customers favour one company over another in its field? Various factors play a role, such as better service levels or product quality, higher perceived value for money, customer service, etc. A digital mailroom brings you many advantages like remote mail access, unhampered daily operations, cost reduction mechanisms, better security of documents, and so on. Together, they add up to an organization that functions like a well-oiled machine and provides timely, uninterrupted service. Your team members have the time and mind space to pay adequate attention to customers' concerns, and you earn a reputation for delivering cost and value efficiency. Communication bottlenecks don't happen, and remote working conditions no longer reduce service levels. That gives you a certain edge over the competition!
Become future-ready with a digital mailroom
A digital mailroom signifies a wave of change in your organization. When your service partners take on the everyday, mundane, laborious mail routine, your employees get more time to focus on their core functions. You are free to use the saved time (and budget) to upskill them, add to their knowledge base, and develop into a sharper workforce. They also create a culture of adaptation and change management, which is essential in the post-pandemic era. Your organization witnesses increased agility, and you become future-ready!
We witness our customers enjoying all these benefits and a lot more every day. We regularly hear from our clients about how much process optimization they achieve in their Accounts Payable, Accounts Receivable, and HR teams, thanks to our digital mailroom solution.
With nearly half a century of experience as a document management solution provider, MES caters to diverse customer requirements. Whether an organization wants to begin with baby steps in its digital transformation journey or reap the long-term benefits of a digitized mailroom, we are ready to assist.
Is YOUR enterprise ready to embrace the digital mailroom culture? If you think this is the time to do it, reach out for a customized quote and work with the best!