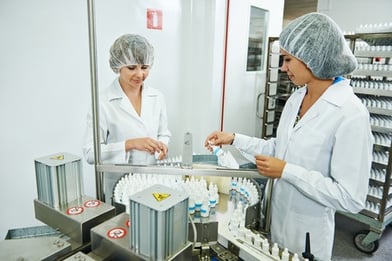 Quality and efficiency influence success in manufacturing. Through implementation of workflow automation software, manufacturers can improve efficiency and enrich the quality of their work. Automation eliminates challenges such as: paper-based documentation, hierarchical delays, poor visibility in the supply chain, faulty task management, difficult to read text reports and inefficient collaboration between stakeholders.
With automation, manufacturing outfits improve operations, increase efficiency in inventory management, respond better to customer demands, and deliver on time. Generally an automated workflow helps businesses grow and increase their bottom lines. There are several benefits to implementing workflow automation software in manufacturing.
Deeper and Improved Visibility
Poor visibility in manufacturing affects customer satisfaction by creating delays in the process, which affects the business' response time. Workflow automation gives you complete visibility into the entire production, with very little investment. You have an easy time identifying the weak points and you can easily work towards fixing gaps that may be delaying the process and affecting your credibility with customers. You also improve overall transparency in the management process.
Quality Control and Improved Process Management
As a manufacturer, you constantly work towards improving the quality of your product and delivering it to the market in a timely manner so it sells fast. Often, this involves a combination of multiple factors such as the right resources, experience in the business and expertise in the development process. Through automation, your company's management team can accurately map out resources, and capitalize on the team's experience and expertise to develop superior products. You can also standardize systems and operations to meet a set of protocols, where different teams can replicate a quality product over time, while maintaining the highest quality possible, which saves you time and resources.
Time Saving
You invest a lot of time and money in the management of multiple operational processes, which is quite exhausting. Your managers spend most of their time monitoring the processes, leaving them with little time to concentrate on other tasks that may be beneficial to the business. Workflow automation processes make it easier for you to monitor routine process, giving managers time and space to focus on other tasks. This way, you can capitalize on available talent to develop quality products. Your managers also feel motivated as they can now work on creative and beneficial tasks.
Elimination of Paper-Based Documentation
Several different and unique processes make up manufacturing, and documenting each part of the process takes time and a plethora of resources. Paper documentation is quite expensive and small accidents can lead to massive data losses. Over-reliance on paper is also quite costly, and can affect the bottom line. Automation saves you time and money, while allowing different departments to share information seamlessly. You also have an easier time tracking the life process of different products.
Centralization of Data
Storing data separately affects efficiency, especially when you need to retrieve the data in emergencies. Response to customer complaints also drags on unnecessarily, which affects your business reputation. Workflow automation ensures all the data is in a single storage unit that different team members can access from anywhere in the production chain, especially at crunch times.
If you are in manufacturing, you should start automating your workflow immediately. Immediate benefits include better efficiency, elevated performance and overall business growth. Your team leaders will also enjoy working with a seamless system that allows them to focus on product development. Gradually, team members can track their output, which improves individual morale, increasing productivity within the business.