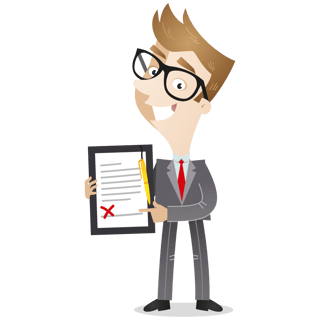 There are a number of ways you can address this challenge depending on the need and budget. For starters, I think it's important to identify there is a difference between electronic signatures and digital signatures. An electronic signature is typically a digital image of your signature (whether it's scanned or created digitally) that is placed as a layer over-top of the original document.
Digital signatures are a type of electronic signature that encrypts documents with digital codes that are particularly difficult to duplicate and therefore have a higher legal admissibility. Electronic signatures can be done in a variety of ways. Adobe Acrobat for instance, supports placing a digital copy of your signature on a scanned document or electronically generated PDF. Applying the signature varies depending on the version of Acrobat you're using but look for an option that says something along the lines of "Fill & Sign" or "Place Signature". Adobe will typically give you four options for creating a signature:
Draw my signature - Allows you to draw your signature with a mouse, stylus, etc.

Use and image - Upload an existing digital version of your signature

Type my signature - This option represents your signature as standard text, not my first choice as it's not professional and easily duplicated

Use a webcam - This is a terrific option for most users. Simply sign your name on a white piece of paper with black ink and hold the paper in front of your webcam. Acrobat will then convert it to a digital image
If you're looking for something with more certification, professionalism and functionality, I would suggest DocuSign. DocuSign makes it easy for users to send custom documents and forms to anyone for verified digital signatures. You can integrate it into your own solutions with their API plan and it provides the ability to sign from any device.
A third option would an end-to-end Document Management Software system. This would allow you to build custom workflows around your documents that require signatures and build processes, which can be audited, around documents that currently require signatures but may not once digital. For instance, most organizations still process vacation request forms with a paper document floating between the employee, the manager and HR for signatures and approvals. In this case the signature is really only used to verify it was approved, there (for the most part) is no legal need for it. A document management system workflow can be used to route the vacation request document between users while electronically capturing who looked at it, who approved it and when.