Invoice automation can be a complicated process given that you'll have to learn how to employ it as well as understand its terminology. Some companies fail to understand the different invoice automation solutions that exist or are satisfied with their current invoice processes as long as they function. Others also don't have the IT staff capable of conducting it. However, the benefits are extraordinary and worth looking into. Your organization can automate each step of the invoicing procedure include invoice scanning, data capture, processing, and payment, helping it grow without the need to add staff. Here's how your company can conquer invoice automation and make it a useful tool.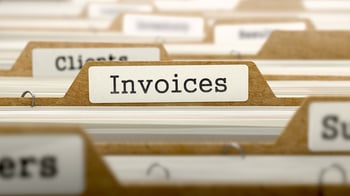 Digital Workflows
It's easy for a business to get complacent when its document management system relies on manual and paper processes to make it work. Anytime paper invoices are being sent out, once approval is granted by the person who ordered the goods and services in question, they can be lost in transition.
Using invoice automation allows for fluid movement of documents as well as automatic responses to any issues that are brought up. With volumes of documentation increasing and security concerns always abound, introducing invoice automation methods can mitigate both while making sure nothing is overlooked. Though completely paperless invoice processing can be an unrealistic goal, digitizing a lot of the paper you use will prove effective just the same.
Cloud and On-Premises Deployment Options
With more deployment strategies focusing on the cloud or hybrid cloud/on-premises environments, having a cloud deployment option is necessary. Using the cloud can help you integrate with other systems and cut down on manual mistakes while also creating greater process visibility and shrinking process time.
Easier Implementation Techniques
Invoice automation might take some getting used to, but it doesn't take a lot of time to implement or use. You don't have to train your staff for long hours and, because invoice automation is also able to be integrated with the cloud as mentioned above, implementation plans can be measured in days and weeks as supposed to months and quarters. Furthermore, it doesn't use up a lot of IT resources and updates software solution quicker, with responsibility falling on the vendor.
Content Validation
Invoice automation does have its pitfalls and errors may happen from time to time. Regardless if those errors were created by humans or are data errors, use a powerful rule engine to perform validations. Issues with format and content can be detected, so the process becomes an easier one to follow and analyze.
ROI
If you're concerned about costs relative to productivity regarding invoice automation, you can rest assured that the return on investment is good. Your organization, if it's in a strong cash position, can take advantage or early payment discounts, which can save you up to three per cent. The use of cloud-based models eliminates upfront investment and prioritizes ROI, both for you and your vendor.