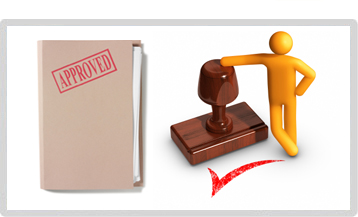 While the benefits of a document management system can be multiple, building a business case in order to achieve buy-in from executives and upper management often requires a bit more than a bullet list of potential advantages. This is because implementing a file management system requires the investment of time and money, as well as a change management initiative to make sure you reap the potential benefits of the system.
Executives want to know that what they are committing to will elicit ROI and be lucrative to the organization. Here's how to present them with a solid business case for a records management system that will help make the decision easier.
Include potential for ROI in your case
A list of the benefits of a document management system will definitely help your case, but attaching these to ROI will go even further. Include impactful benefits such as lower data and storage costs, or faster access to information and thus streamlined processes. Attach a realistic value to these, for example, "a records management system will reduce our information storage costs by 10-20%".



You should also include other significant, but less measurable or evident, returns that your organization can get from a document management system. For example, because information is more easily and quickly accessible, employees are able to be more productive (especially considering they spend 40-50% percent of their time looking for the information they need to do their jobs!). Potentially, you are freeing up 16-20 hours of time for each worker based on a standard 40 hour work week. It is important to include examples of both hard and soft returns in your business case for a records management system.
Include a Change Management Plan in your pitch
As is true of any organizational change, the implementation of a document management system requires some sort of change management strategy to facilitate the transition. It's not usually that technology itself that fails, but rather the ability of the organization to adequately leverage it – and executives know this.
That's why it's important to include change management initiatives within your business case. This could mean user adoption programs, process transition plans, and more. The case for a records management system will have much more chance at success if you've included actionable tactics towards success within.
Get others on board
You won't be able to make a business case for a records management system in a vacuum, because you won't be able to implement the system without help from others in your organization. This means you should establish a team of key individuals and get them on board prior to pitching the DMS to senior management. It always help to have someone in upper management on-board to get behind the project before presenting it to other senior executives.
If done correctly, the business case for a file management system should be enough to achieve executive buy-in. As long as you can show how, specifically, a document management system can improve your organization, there is little room left for uncertainty.