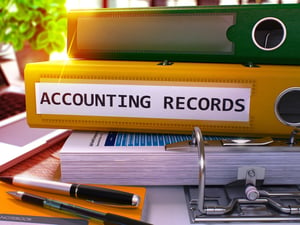 Can you imagine what it would be like if all business correspondences—both internal and external—still took place via snail mail? Not only would your offices be overrun with even more paperwork, but communication and decision-making would also take at least three times as long. It seems silly to even consider that organizations would still be using such an antiquated communication method in a modern workplace when there are far better and more efficient options out there, right?
But while organizations have adopted new technologies in this area, some are still using the equivalent of snail mail when it comes to accounts payable processes. Despite the effective and efficient AP automation software that's on the market, some businesses are still using manual methods, and today you'll learn about what you can accomplish by switching to an automated system.
The Fundamentals of AP Automation
AP automation essentially takes all your manual accounts payable processes and puts them into an electronic space where data can be tracked more readily, and processes can be done automatically. Here are some examples of what you can do with AP automation software:
Electronic document management and workflow
Automatically capture and process invoices
Replace manual spreadsheets with efficient electronic programs
Create and view reports
Audit and validate your data
Scan documents
Beyond that, AP automation moves your processes to a digital sphere, and that means you'll never again have to worry about lost, misplaced, or damaged invoices and documents.
Invoice Processing Automation Can Improve Your Bottom Line
Many vendors offer discounts for early payments, but manual payment processing makes it nearly impossible for you to take advantage of these. But when you switch to an automated system and maximize the efficiency of your AP department, you'll be able to process payments early and capitalize on these discounts, rather than having to contend with late payments.
Reduce Errors and Increase Productivity with a Digital Transformation
Another major problem with manual AP processes is that it leaves plenty of room for error, in the form of data entry errors, lost or misplaced invoices, late or missed payments, payment processing errors, and more. Not only will the reduced error rate save you time and money, but it will also help you achieve compliance with internal controls, fraud-prevention, and external regulations. Beyond that, the increased efficiency and accuracy will also improve your productivity and output. Finally, AP automation is simple to integrate with your organization's enterprise resource planning, meaning the transition to automated processes will be smooth and hassle-free.
There's no way you'd consider going back to using snail mail for your business correspondences, just as there's no way you should continue to use manual processes in your accounts payable department. There is an assortment of software options out there that can allow you to automate your AP processes, and in doing so, you'll reduce errors, increase productivity, maintain compliance with internal and external regulations, and even save your company money by eliminating late payment penalties and taking advantage of early payment discounts.