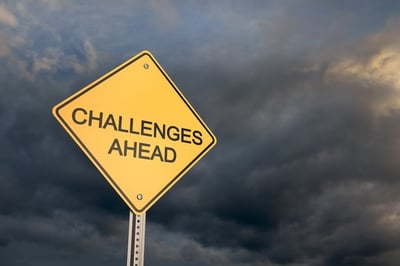 Your small business faces a unique set of challenges that larger corporations don't. To overcome these challenges, you need more than a desire to succeed. You need the right tools to get the job done. This is especially true since even though your company may be known as a "small" business, the undertakings set before you are anything but little. One of the most invaluable tools that you should invest in to help you overcome small business challenges is document management software. Here is how this one investment can help you overcome several small business challenges.


Enhancing initial small business setup
Getting your business off of the ground is difficult, to say the least. The biggest issues you will face include red tape you must cut through in order to get certified, obtain licenses, qualify for government grants, obtain small business loans, etc.
All of these undertakings result in the creation of volumes of hard to manage paperwork, possibly before you have an office or place to store it. As your paperwork piles up, documents get lost and mixed up, and you have to pay for every sheet of paper that you use (the cost of paper adds up surprisingly quick).
By investing in document management software from the beginning, you can avoid this. This is because you can easily organize your documents for instant access and the only time that you will have to use paper is when another organization specifically requests physical documents (which is increasingly rare).


Helping to stand above the competition
One of the biggest small business challenges you will face is the fact that you aren't just competing against local mom and pop shops. You are also competing against large corporations in your area. Thanks to the power of the web and eCommerce, your potential list of competitors could extend around the globe. Although this can seem daunting at first, your small business can stand apart from the competition by providing better customer service.
Two key elements for great customer service are speed and personalization. As a human, trying to do tasks too quickly inevitably results in mistakes; it also makes personalizing everything for large numbers of customers difficult. Document management software can automatically deliver the data and resources you need to provide your customers with rapid – and correct – information and products based on their unique needs.


Optimizing limited resources
Regardless of your customer volume or total revenue, your small business is still small. You probably don't have more than a few people on your team, and while this works for your budget, a limited set of qualified hands restricts your abilities. With so few people working for your business, you cannot afford to have any weak links at all. However, people are not perfect, so human errors will inevitably occur.
The automation capabilities provided by document management software can correct human errors and even prevent them from occurring in the first place.


Providing long-term growth solutions
As you experience success, growth for your small business becomes a mandate. How you should expand, however, isn't always very clear. Good document management software can connect you with the information and professionals that can help you make the right decision in this regard.


Enhance your business with better document management
As a small business, you need to take advantage of every resource available to you; document management software is an outstanding tool to help you launch, maintaining and grow your business. To determine which document management solution is best to help you overcome your small business challenges, feel free to contact us.