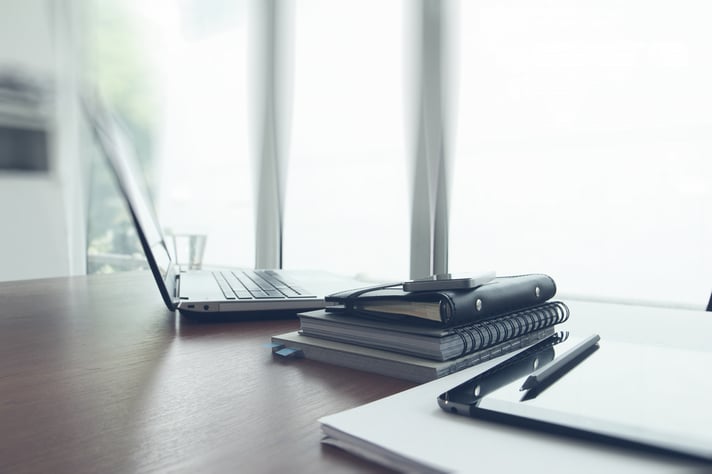 Working from home is a concept we've been familiar with for a long time now—but the COVID-19 pandemic turbocharged the remote working scene. Almost overnight, scores of people worldwide started working from home—even professionals like doctors, lawyers and teachers (who we never imagined would work remotely)!
A year down the line, and after the initial chaos and apprehensions around productivity with remote working, we now know that remote working is a viable option—we can make it happen!
A global survey conducted by Dimensional Research in October 2020 showed that post-COVID, about 58% of employees are likely to 8 or more days each month from home. As many as 98% of meetings will include participants joining from home!
A significant work model change is already underway—the rise of the hybrid workplace. At its core, a hybrid workplace is an arrangement in which an individual or a team sometimes works at the physical workplace, sometimes on the go, and sometimes from home.
The survey revealed that 77% of larger organizations would increase work flexibility while 53% will shrink office sizes. We are looking at the beginnings of hybrid, digital workplaces as a trend that will outlast the pandemic.
Interestingly, the survey also revealed that 96% of employees voiced a need for technology to improve the new working environment.
As Matt Cain, VP Analyst Gartner, commented:
"From meeting solution software to enterprise chat platforms, to desktop-as-a-service, the pandemic rapidly elevated many digital workplace technologies from nice-to-have to must-have status."
How digital infrastructure governs the success of a digital workplace
The success of remote working relies heavily on digital infrastructure enablement by the organization.
Whether it is SaaS-based productivity tools, communication tools such as video meeting tools, instant messaging apps and document repositories and file-sharing technologies—digital infrastructure has become the cornerstone of the digital workplace. Cloud technologies reduced document storage costs and provided rich functionality to employees.
Project Kennedy, a program launched by JP Morgan Chase in 2020, tested out how the bank's digital infrastructure would stand up against a load of 10% of the bank's workforce working from home. The program proved successful and showed that an organization could successfully transition to remote work if the appropriate digital infrastructure is implemented.
Larger multinational organizations already had a relatively robust digital infrastructure in place before the pandemic began. These organizations worked across geographical boundaries, and their teams were already working collaboratively across different locations. The shift to remote work and now to a hybrid workplace was not difficult.
A survey by Tech Pro Research, published on ZDNet reported that as of December 2018, 70% of companies were already working on a digital strategy. Many medium and large-scale businesses were investing resources into digital conversions.
But smaller businesses had to scramble to put together the essentials of remote work:
- A digital infrastructure for data and documents
- A suite of tools to maintain high standards of personal productivity
- Communication and collaboration software to keep team members on task with their business applications.
The essential first step to achieve all of these is to document digitization.
This is where professional document scanning services like those provided by MES assume great importance.
Benefits of digital documentation in the hybrid workplace
One of the challenges that smaller businesses face when transitioning to remote work is how to give their geographically dispersed teams access to essential documents and data. The solution is to go paperless! Digitizing all records, streamlining and automating business processes is the first step to provide remote access in a digital workplace. Apart from remote access, document digitization also increases the overall productivity in the organization. Automating processes frees up employees from tedious, manual, paper-based processes and allows them to focus on other value-added tasks, such as new revenue generation avenues and providing better customer service.
Paper documents, forms, and archived records have diminishing value in a world where employees no longer visit a centralized office. Digitizing your documents and moving them to a cloud-based storage and document management system is necessary—an evolutionary process in adapting to a digital workplace. Companies must strategize to maintain paperless operations using day forward document scanning as part of their digital conversion plan.
Migrating to a digital workspace shrinks physical office sizes. Less commercial space requirements mean that businesses can directly use the money they save from decreased rent to further ramp up their digital infrastructure.
Partner with a professional document scanning provider
Are you planning to downsize your physical office and move to a hybrid workplace model? Are you moving to a smaller space and want to keep the volume of paper documents low? Maybe you want to save on real estate costs for long-term document storage?
Digital conversion is the solution. Go paperless using the services of a professional document scanning provider. Document digitization makes your operations leaner and more agile.
MES is a company with over 50 years of experience in document scanning services and document management solutions.
We have long-standing experience in helping companies, large and small, transition from paper-based systems to digital file formats.
Our document scanning process is highly secure, quick, cost-effective, and confidential. No matter what the size of your document, our team and equipment can handle it.
Once your documents are digitized, here's how your organization benefits:
Shrink your office space, downsize and reap the benefits of savings on real estate.
Digitization minimizes the risk of misplaced or damaged data or documents. Cloud storage, affordable backups, and other redundancies are built into

document management

solutions to keep your data protected.
Sensitive or private data is secured and accessible only to authorized individuals. Document management solutions have tight user access controls to prevent data loss, theft or unauthorized access.
Most importantly, document digitization gets you future-ready. You'll be in good shape to face the post-COVID new normal—the digital workplace that's fast becoming the work model of choice.
Talk to us for a free quote for document scanning services to maintain paperless, remote operations for your digital workplace!