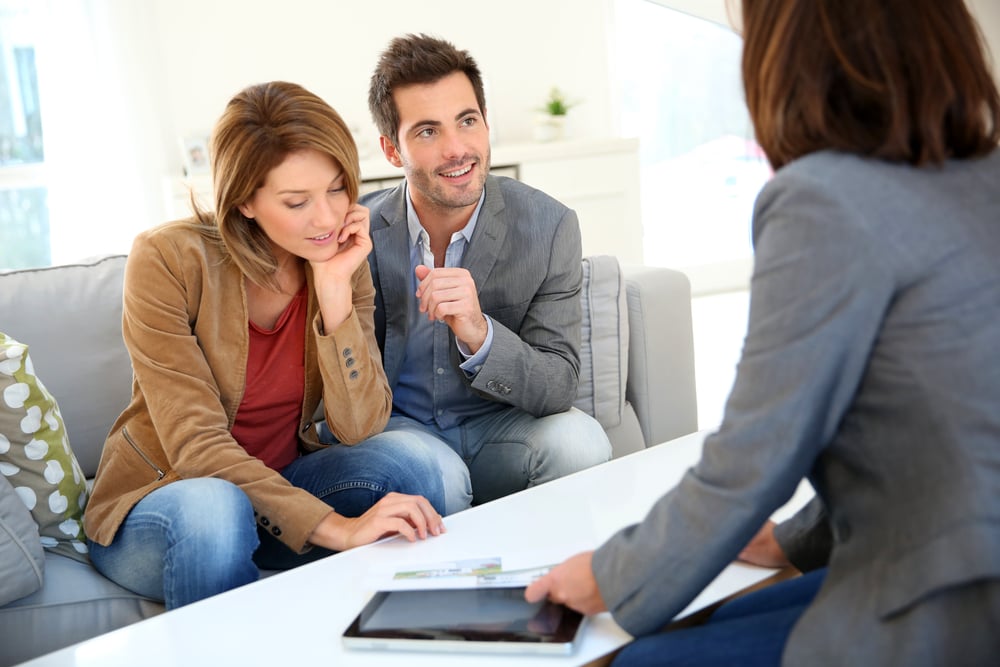 The COVID-19 pandemic seriously impacted mortgage markets last year, raising uncertainties about the economy and potential job losses. Despite record drops in interest rates, the demand for real estate and mortgages declined. Stability issues and fears of a recession stalled the real estate market.
But the new work-from-home model proved to be a game-changer. Remote work turned out to be a hugely popular and successful option. And it's not only employees who say this. According to PwC's Remote Work Survey (January 2021), 83% of employers now say the shift to remote work was successful for their company.
In the latter half of 2020, employees took advantage of the remote working opportunity and moved away from city limits to suburbs further out or even to smaller cities. A swarm of new homebuyers and borrowers emerged—a boon for lenders!
In the post-pandemic landscape, most companies expect a hybrid workplace in which a certain percentage of office employees continue to work from home or attend the office only a few times a week. The PwC survey revealed that 55% of employees prefer remote work for at least three days a week even after the pandemic recedes. Organizations must review their physical office spaces for changes. About 87% of executives surveyed by PwC said they expected to make changes to their real estate strategy over the next 12 months. These plans include consolidating office space in premier locations or opening more satellite locations.
The new normal for the mortgage market
Despite recessionary conditions, the real estate market is seeing a new post-lockdown surge. Increased prices of homes notwithstanding, lenders now face a huge opportunity. But are they geared to make the most of this opportunity?
Lenders must understand the changing needs and expectations of their customers and reposition their products and services accordingly.
Speed is of the essence: The faster they verify, process, and distribute the loans, the better will be their market penetration.
Digitization in the mortgage market is now essential. It is no longer a proposed transformation in the realm of the future. Lenders must digitize NOW to take advantage of the current lending scenario.
Take the example of one real estate brokerage firm that saw a 94-fold increase in video home tours in response to pandemic lockdowns. Using digital tools and local agents, this firm used 3-dimensional scans of houses, combined with online home tours and chat-based support from agents. They used electronic deal closing processes, protecting both customers and their agents during the pandemic.
The CEO, Glenn Kelman said: "The future of real estate has come earlier than any of us could have anticipated.
Digital strategies for the mortgage market
A KPMG report (titled The Evolving Mortgage Market) studied the changing dynamics of the mortgage markets in Canada, Australia, and the U.K.
Here are some key findings from the survey:
Demand for mortgages is high despite rapidly increasing residential property prices. 55% of those surveyed, who do not currently have a mortgage, plan to apply for one to purchase a house in the next two years.
Customers prefer digital. It is the preferred channel for all stages of the mortgage experience: 90% want to research mortgages online, 76% want service online, and 58% want to apply online.
Customers do not prefer in-person interaction with mortgage providers anymore. Only 30% prefer to apply in-person through a traditional branch.
With falling interest rates, there is an increase in the demand to renegotiate mortgages.
While financial institutions and retail banks jumped on to the digital bandwagon much earlier, lenders were late to adopt digital practices. The COVID-19 pandemic accelerated digital transformation in many industries, and mortgage companies are now at a cusp. They must digitize both customer-facing and back-end processes to take advantage of the current lending scenarios.
Digitization is critical to improve the speed and efficiency of loan application processing in a high-demand scenario. At the same time, due to lowered interest rates, they must reduce operational costs to stay competitive. Digitization is the way forward.
Lenders who provide customers with a convenient, interactive experience online, streamline remote loan application processes, and get quick approvals without offline procedures will capture market share in the post-pandemic era.
A McKinsey report (How European Banks can Digitize the Mortgage Experience) points out the significant rewards of digitization, calling it the 150 rule: 50% improvement in the time to get a mortgage signed, a 50% reduction in cost for the lender and most importantly, a 50% increase in customer satisfaction. The report also states that many banks increased their overall mortgage numbers by over 30% after digitizing their mortgage application, validation, and approval processes.
Simple, fast mortgages delivered digitally are the order of the day. Lenders must eliminate manual processes, avoid duplicate documentation, and reduce the customer's anxiety over mortgage applications.
Make the most out of digitization with MES
Digitization is an immediate need of the lending industry; capture the maximum number of mortgages and reduce costs.
To facilitate this, we offer the following services to lenders aspiring to transform digitally in the shortest possible period and without disrupting daily operations:
Digitize paper-based applications using our

document imaging

services
Digitize your mailroom, convert your paper-based

business processes

into digital workflows and automate manual processes.
Streamline back-office operations using our best-in-class

document management

software, with efficient storage and retrieval features.
We work with mortgage companies to convert all their paper-based documents into digital image formats so that they are easily and securely stored, retrieved, tracked, and managed from anywhere and any device. Our Document Management System (DMS) solutions offer full support to your business goals and competitive strategy.
Are you prepared to maximize your mortgage intake with the best-in-class document digitizing services?
Contact us today and get a free quote on document imaging.