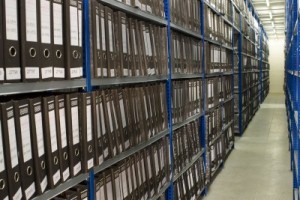 If you haven't yet converted your paper files to a digital format, we can guess the reason for your reluctance. You probably fear that the transition process will be a hassle, a time-consuming ordeal that will disrupt your operations for quite a while.
The reality is actually just the opposite. We think you will be pleasantly surprised at how easy and headache-free the records scanning process can be. In fact, you will barely even have to give it a thought. That's because we handle the entire process for you, leaving your staff free to focus on their normal workload.
We pick up your documents and quickly scan them and return the digital versions to you—and it happens so quickly you will be using your digital system in no time. We strive to make the process smooth and seamless by taking care of every little detail so there's nothing for you to worry about. Before you know it, everything will be done—and you will be able to enjoy the convenience and security of having a digital records system.
Your only regret will be that you didn't take this step sooner! So contact us to discuss how our records scanning process can help you.