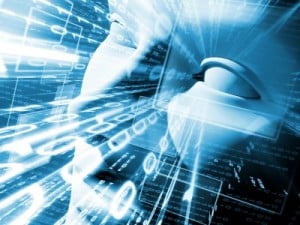 If your office moves at top speed, you need equipment that can keep up with your pace. We all know how frustrating it can be to have to stop and wait for office machines to finish their task—especially when we have a lot of work to do.
Fortunately, there are machines that are specifically designed to function well in high-speed environments. These high speed document scanners can scan documents at impressive speeds. They are made for meeting the demands of high-volume offices, and have the durability it takes to withstand this level of production.
These scanners come in a variety of price ranges and also have many different features and options, so you'll surely find one that has exactly what you need.
Our staff has considerable experience with scanning equipment, and we can recommend the high speed document scanners that would work best for you. Contact us to discuss the scanning equipment that is right for you.