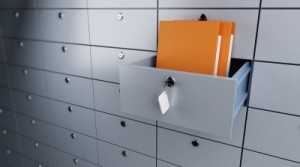 Does the thought of archiving your records make you break out in a sweat? If your staff threatens a revolt whenever you suggest an office organization project, you need a way to make the process simple and headache-free.
Don't worry, we have the answer to your problem. A document management system makes it simple to set up processes for you to archive and organize your records. You can archive and index your documents based on whatever criteria or process you wish to establish. Whereas paper documents can only be filed under one heading, an online system allows you to assign many different labels or keywords to each specific document, allowing for convenient and efficient data retrieval.
The document management system makes archiving documents simple, but there are also other benefits: you can access information quickly, and also ensure your records are secure.
Since this type of system is easy to set up and simple to use, it seems like a no-brainer that this is the perfect solution for your archiving issue.Contact us to find out how we can set up this system for you.