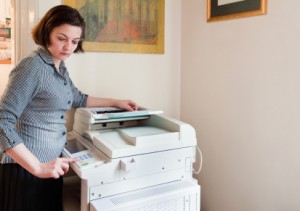 Records are the lifeblood of any company. Your records contain vital information that is critical not only to your own operation, but to that of your clients, partners and others with whom you do business. Your records aren't just aren't just archives and information holders—they may also contain extremely sensitive and confidential data. In some cases, the information and records are very valuable, perhaps even priceless if they cannot be replaced.
But storing and organizing a large volume of paperwork can be time-consuming, and it can be a challenge to maintain a large inventory of records.
Trust us for your records scanning
That's why you need to choose someone you can trust to handle the task of scanning these records for you.
At MES Hybrid Document Systems, we offer a full gamut of records scanning services. We can save you time, money, space and hassles by converting your mountains of paperwork into digital files that are easy to store, organize and access. We can handle any type of documents, including medical files, HR documents, blueprints, books and many others.
With our reputation for professionalism and service, you will have peace of mind knowing your records are in good hands. Contact us to discuss your records scanning needs.