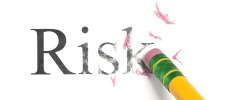 I recently came across a terrific article and infographic produced by Stefan Töpfer on the Small Business Blog (link below). This article dives into the disaster preparedness of small and medium business in the US and it's really quite shocking how few organizations have a formalized disaster recovery plan in place.
Business continuity during a disaster is what sets apart companies who will continue to strive and those who will fall off the map; and access to information, through the use of a document management system, plays a key part in that. The ability to operate remotely using virtually any technology (laptop, mobile devices, tablets, etc.) provides organizations with a huge advantage and helps to ensure your business doesn't skip a beat.
With cloud technology for document management systems finally hitting mainstream adoption, it has never been easier or more cost effective to manage your business critical documents online; anywhere, anytime, on any device.
Use the form to left to contact us today for more information
Original Article Written By Stefan Töpfer / Small Business Blog