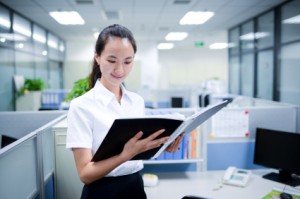 Top 4 benefits to electronically archiving documents

Secure – When you archive documents electronically you are protecting them from being lost, stolen, damaged or altered. All of your documents are safe on one database and can only be accessed by authorized users. Companies find great comfort in archiving documents electronically.

Organized – Ditch the filing cabinets, the piles of paper everywhere and those lengthy frustrating searches for important documents. When you choose to electronically archive your documents they are all organized into categories or folders and can be found by searching a keyword. It is a great way to get rid of clutter and make your office a less stressful place.

Easy to access – Just like Google, you can search keywords to pull up any and all documents. You can also access them from virtually anywhere which is great for work travel or those emergency situations that just happen to occur while you are on vacation. So whether you are working on something with people in the same building or in different countries, all of your documents can be easily accessed by any authorized user.

Easy to share – Sharing your documents when they are electronically archived is so easy, no matter who you are sharing with. If you need to share information with an authorized user it is as easy as the click of a button and if someone isn't on the network it is very simple to email or electronically fax the information to your recipient.
Whether you are a small home based company or a large corporation, electronically archiving documents can make your business more secure, more organized and more effective.