In the past few months we've talked about how ideal the UScan Microfilm Scanner can be for use in libraries, hospitals and the like due to its ease of use and whisper quiet noise levels. However, the UScan's many great features also make it an optimal choice for many other industries.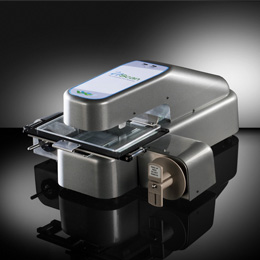 Did you know that with the UScan you can:
Scan multiple images from a roll of film (Low volume production scanning).
Save images directly to a hard drive, email, network, or any other communal location.
Create word searchable PDF's directly from microfilm.
Have the ability to read microcards without the purchase of an additional module.
Save on toner and other microfilm expenses as it can be hooked up to as many as 3 networked/laser printers.
Email images directly from the UScan.
Slowly begin to digitize entire collections of microfilm.
The UScan is also the industry's only microfilm reader/printer using USB connection. So what are you waiting for? No matter what industry you're in the UScan Microfilm Scanner is an excellent choice.
Contact us today for more information.