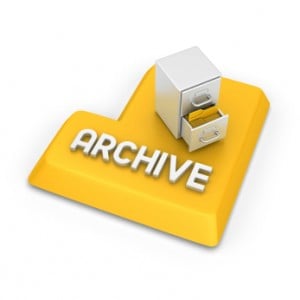 Hazards of not electronically archiving documents
Archiving paper documents is not only inefficient, but it comes with many hazards. You can lose paper documents in a fire, misplace them, they can become disorganized, they can be altered or stolen, and much more. Your company cannot afford these hazards when working with important documents like taxes, receipts, customer records, etc.
Benefits to electronically archiving documents
When you archive your documents electronically with MES you can remain confident that your documents will be safe, organized and easy to access and share. You can create more space in your office, reduce your environmental footprint and even integrate the important documents with your existing system. Because our system is so secure, we cater to even the most security-regulated organizations such as banks, federal agencies, and health care professionals.
Electronically archiving documents allows you to improve customer service and make normal processes easier and less time consuming. For companies that rely on travel or work with people overseas and out of state, sharing and accessing information is easier and quicker than ever. No more relying on fax and copy machines; when your documents are archived electronically they are stored securely on one network and can be accessed by all authorized users.
Archiving documents electronically will keep important documents safe and secure and allow you to store years of information in one place. The stress of losing these important documents can be eliminated when you put your trust in MES to help you organize and store you documents.