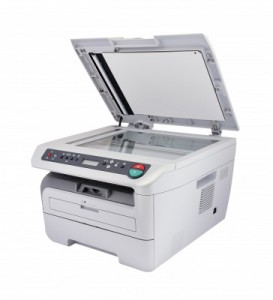 Document scanners have come a long way since the days of their predecessors – telephotography and fax input devices. Scanners can be found in almost every business building and home in America and have changed the way we store and share information. With such a large variety of scanners today, it can be difficult to choose the right one for your business or personal use.
Different kinds of document scanners:
Personal scanners – Personal scanners are small, cost effective, and efficient machines. They can be used with your computer to scan in documents or pictures and can then be used to store or share. They can also be used to make copies and some are even wireless. They are incredibly easy to use and are great for small businesses or homes.
Workstation scanners – These are also great for homes and small businesses, especially if you have a higher need for scanning. They are very efficient and help you improve productivity to maximize profitability.
Departmental scanners – Document scanners like these are very useful in small office buildings or departments where there is a high volume of scanning. They are very durable and time efficient.
Production scanners – Production scanners are very reliable and can handle a heavy work load. They produce great image quality, they are durable, and they get the job done fast. You scan up to 500 images at a time.
Network scanners – Network scanning is changing the way we manage documents. It allows you to standardize document management throughout your business, no matter how global you are. Simply scan, connect, choose your destination, and send.
Check scanners – If you handle a large amount of checks, a check scanner is exactly what you need. It is especially beneficial for financial institutions because it accelerates payment processes and management. It can save you and your customers time and money.
No matter what your personal or business needs are, MES Hybrid Document Systems can provide you with the right high-quality document scanner to fit your needs and your wallet.