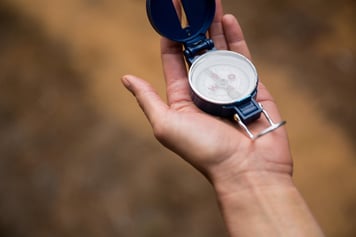 Companies across marketplaces are now choosing to digitize their paper documents and reduce their reliance on paper and on paper files. Our team at MES has helped many clients complete the digitization process, and within this post, we'll explore some of the many benefits that paperless document management can bring to your organization.
Collaboration Across Teams
When teams are working on the same document, paperless document management empowers streamlined collaboration. For example, your accounting team and your customer service team can have the same document open at the same time while advising a customer. That ensures teams work more efficiently while working toward common objectives.
Reduce Office Space Requirements
For growing companies, one of the leading challenges is finding room in the budget to allocate toward increasing the office space. Companies are better served using their capital to hire talented professionals and to improve upon their service to customers.
Paperless document management helps limit the space required within the office for files. It means that companies can store thousands of documents on cloud systems and access these documents as and when required. That provides the company flexibility in its handling of data and minimizes the need for significant structural space within the office.
Business Process Optimization
Paperless document management is also the ideal solution for optimizing your business processes. The data shows that over 90% of business processes still rely on the movement of paper records. Paperless document management gives your team full visibility into each business process. It also allows you to route documents automatically to their recipient and then report on the status of the document as the process is being completed. Your team will benefit from being given real-time updates.
Superior Corporate Security
In any business, security is a leading consideration and privacy concerns around document control are a common issue in the modern organization. Switching to paperless document management helps your organization reassert control over its documents and its data.
Rather than having paper documents in a cabinet, where a person can access them without the process being documented, paperless document management creates a trail of ownership. This means that each time a paperless document is accessed, that access is recorded, and changes are highlighted. You can also apply role-based security to your document images so that only authorized personnel gain document access.
Support Mobile Staff
The business world is becoming more mobile. And each business process can now include a mobile element. It's critical that you empower your mobile workforce with the ability to access data as and when it's required. Paperless document management is a powerful tool for the mobile workforce and supports your team, whether they're at a customer's offices or working from home.
Our trusted paper document management experts at MES are here to help guide your organization in its switch to a paperless office environment. To discover more about our company and our digitization services, contact us today.