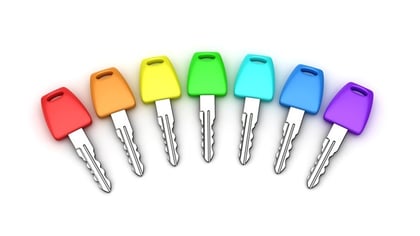 It's clear that you are going to need an electronic document management system to effectively manage all of your digital documents. Even when they are computer files, managing a high volume of documents isn't easy. Not all document management systems, however, are the same. You must use discretion when choosing one for your company. To help you choose the right document management system, we're going to take a look at seven features that yours simply must deliver.

Security
Digital security threats are looming everywhere. To prevent these threats from sabotaging your business, you must protect your assets from them. Your most powerful assets in this regard are your company's documents. Effective protection of your documents against threats will require you to have multiple layers of protection. Your electronic document management system must be a key component of your digital security infrastructure. It should be doing this by adding multiple layers of encryption to all of your documents.


Streamlined communication
Collaboration is key to ensuring the effective management, use and understanding of a document. Your electronic document management system should support these needs by actively enhancing your ability to communicate with your employees and business partners. Therefore, your document management system should include features like the ability to post comments and feedback, as well provide a platform for open discussions.


Efficient sharing capabilities
Sharing a document with someone shouldn't be a hassle. A poorly designed document management system, however, will get in the way of your ability to share your documents. Make sure that you are investing in an electronic document management system that allows you to share documents with whomever you choose with the touch of a button. Some of the best document management software will even allow you to grant and revoke access to a document with the click of a button on your computer or mobile device.


Fluid document organization
As soon as a new document is saved to your system, it should be indexed and stored in its proper place. This will save you countless man hours and eliminate the possibility of erroneous filing. Your document management system must be able to autonomously organize your documents in a logical, organized manner. Higher quality document management systems will also be able to extract and index data from recently scanned paper documents.



Document previewing
When you are looking for specific documents, you shouldn't be forced to continuously open a long list of similarly named files until you find the right ones. Instead, you should be able to quickly preview each document. A well-designed document management system will provide this capability to you.


Automated reporting
One of the keys to thriving in the digital world is having the ability to adapt to business challenges in real time. Your electronic document management system should support this with automated reporting capabilities. This will allow you to get a complete look at the latest data as soon as it happens. Your software should also include features that allow it to instantly alert you if there is an issue with a document.


Simple file management
The primary purpose of your document management system is to make the management of your documents easier. To this end, it should have a user-friendly file management interface that allows you to easily upload, delete and share your documents.


How well will your electronic document management system work?
You must make sure that you are investing in a document management system that truly supports and enhances your business. Never settle for one that does less than what we've discussed above.