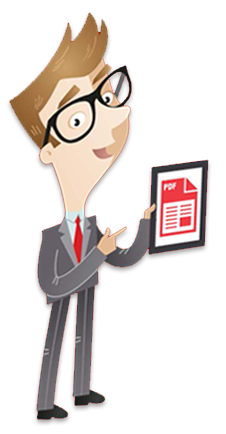 Document imaging is the way forward for organizations across all marketplaces. But many companies fail in their document imaging projects because they don't have cohesive strategies in place. Our team at MES has many years of experience in the document imaging sector, and we're highlighting our tips for a successful imaging project.
1. Discuss the Type of Document and Conversion Requirements
Before starting your document imaging project, make sure the team knows the type of document that requires conversion and the full conversion requirements for your document collection. For example, will you be converting all paper documents to an electronic format or just some of the documents? Those in the medical industry must follow strict data collection laws and thus may have to save paper copies of the converted documents before they can scan them.
2. Identify Key Challenges
The next step in the process is to identify the key challenges you face within your document imaging project and then devise solutions for these challenges. For example, one key challenge many companies face involves having to securely store customer data from paper files. Make sure you partner with a document imaging expert during this process and discuss the potential solutions to your unique industry challenges.
3. Review the Transition Plan
Your transition plan should include details on which items must be kept until a specific destruction date. The planning process should involve identifying these documents and ensuring they are indexed correctly for later recall. Identifying the most often used and the most important documents is critical during this process as it will help to save your team time when they go to use the digital files later.
4. Remove Older Document Versions
When planning your document imaging project, try to identify older versions of documents that are no longer required. Cross-reference the data within the paper documents to determine whether or not the information is of any use and make sure that you're not keeping two copies of the same document in your system. By removing the older documents, you can significantly reduce the cost of your document imaging project.
5. Discuss Off-Site Document Imaging
One of the leading mistakes companies make is believing that all document imaging work must be completed within their offices and through their own employees. This can take crucial time and resources away from your organization and prevent the company from achieving its project goals. Often, the in-house staff doesn't have the training to deal with the security requirements of document imaging work and make significant mistakes.
Working with an off-site company for your document imaging can help to ensure the work is completed by a specialist who completes all scanning and organizing of files in the most efficient way possible. The work can be completed within a consolidated timeframe ready for you to have access to a full selection of digital data in a short amount of time.
Our team is here to guide you through your document imaging project. Contact us today to learn more about your options.