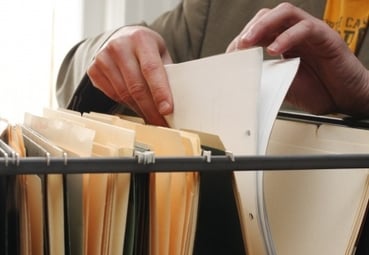 The right document management system allows you to focus on what is important instead of wasting time tracking down documents and figuring out which is the latest version. Unfortunately, not every document management system works as you expect, and even if a system does, it has to be implemented correctly.
There are many causes for why a document management system fails. To ensure that you able to catch it as early as possible, pay attention to the following five signs.
It Takes Increasingly More Time to Find the Latest Version of Documents
It probably will take you some time to get accustomed to the new system. However, if you have used the system for over a month and are still having trouble finding what you need quickly, the system is failing you. It is supposed to be easier to locate documents so that you can pull them whenever they are needed. If it takes you several minutes to find a single document, something will need to be changed.
There are many potential reasons this is a problem. It could be a matter of the way the system is configured. The structure may be too complex. Or the staff may not be trained properly. You need to determine the cause of the problem so that it can be resolved.
Staff Continue to Use the Wrong Version of Documents
One of the primary purposes of a document management system is to ensure that only the latest version of a document is used and updated. The system should have a mechanism that prevents people from opening and using the wrong version. If people are using older version of the document or a document in progress, this is a major failing.


There Are Multiple Versions of a Document During Review
Easy collaboration is one of the biggest selling points of these kinds of systems. If your staff are still creating multiple versions during a review, then your system is failing. The vast majority of the time this happens because personnel are not properly trained. They will continue to use the old and unreliable method of emailing files to each other instead of working in the system. Make sure that everyone understands that using the system is mandatory and that they are properly trained to work with it.
If Anyone Can Access Every Document
Document management systems are supposed to have a way of ensuring that documents are secured. If anyone who has access to the system can open any of the documents within it, this is considered a significant failure.
The problem is usually that settings were either incorrectly implemented or were not implemented at all. It could also be that projects were not set up properly with restricted access. Training on how to set up and manage the different projects and security settings will help resolve this issue.
Too Many Old Versions Mixed with the Latest Versions
You should have a system in place to archive older versions of documents. Too often older versions, the latest versions, and versions in progress are all mixed in a single folder. Even if it is easy to tell which is the latest version, all of these files should be stored separately. You need to set up rules on when a version is moved into an archive and then be backed up and deleted from the system.
If you notice that you are having issues with two or more of these signs, consult an expert to help get your document management system working again.