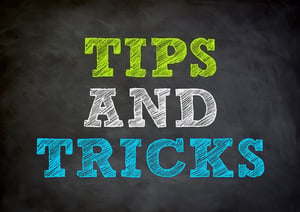 Office moves can often throw an organization into complete chaos, affecting business processes, personnel and even profitability for weeks leading up to the move day and for weeks after. For a professional organization, this level of disorganization during an office move could have critical long-term effects. However, an office relocation can also challenge your existing business practices for the better, encouraging new ways of working and thinking. By following a few straightforward office moving tips, you can ensure a successful, stress-free move day.
Use Project Management best practices
A Moving Office study shows that on average a company will only move office once every seven years and in 70% of cases, the person assigned to manage the office move is doing so for the first time. Chances are that even the best Project Managers at your company will cringe when asked to help with "the office move." That's because there are a lot of moving pieces that involve tons of critical documentation, often in paper form. Managing the storage and careful move of contracts, records, procedure documents, etc. is an onerous and at times risky task. Using a centralized Document Management System will save a ton of time, rigour, and potentially costly errors.
Make decisions about what stays and what goes.
Just like a move to a new house, you'll want to take stock of the things you absolutely need to keep, and items that are collecting dust (out of date) and actually costing you money to keep around. These days, you really don't have to take all of your paper files with you. It's far more cost effective to scan your documents instead of packing them into the moving van. This allows you to keep all of your relevant documents, and get rid of that wall of file cabinets.
Mitigate the inevitable downtime.
The last thing companies want during an office move is a surprise in the form of "downtime." The truth is in every office move there is a period of downtime where computer systems and physical files won't be accessible. There's a way to address this, however, with a Cloud-based DMS. The Cloud nature of the solution allows users to log in and access files any time, no matter the status of your IT on the day of the office move.
Teamwork includes vendors.
Office move day is "all hands on deck," and you'll have to rely heavily on vendors to ensure its success. Vendors like movers, IT/telecom, cleaners, etc. are an essential part of the process, and often the coordination of various vendors is a job in itself. A Document Management System can help by making sure your documents are always accessible, and bills are paid on time to keep everyone happy, and working hard for your success.
Make the most of your new space.
The last thing you want to do is immediately clutter up your brand new office space with the old clutter from your previous space! It's a fresh start and a great time to think about eliminating the things (and processes) that are weighing you down. You can get rid of all those cumbersome file cabinets, free up valuable storage closets and streamline your document management with a centralized, digital solution. Move your paper documents to the Cloud where it's more accessible, secure and cost-effective, and won't take up physical space in your new office.