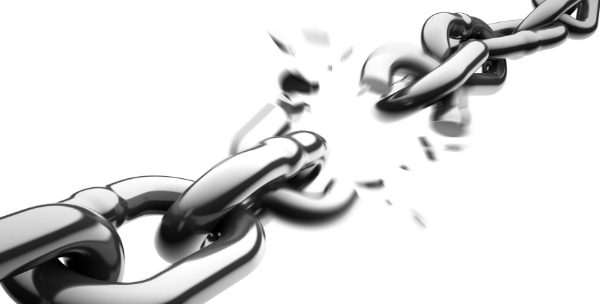 Though microfilm, as a medium, is a very popular information storage format, many companies are opting for microfilm scanning services. Despite its potential longevity (around 500 years, if stored and handled correctly), there are many disadvantages of microfilm. These downfalls can adversely affect the efficiency of an organization. In fact, microfilm may be your company's weakest link­ – here's why.
Microfilm can't be accessed by more than one person
Unless multiple copies of the microfilm have been produced – which isn't always the case, as this can be costly – only one user can access the information at any one time. Even when copies have been made, there are a limited number of that can be produced without damaging the integrity of the original copy. Furthermore, reproduction can affect the quality of the images. This makes it difficult for multiple members of your workforce to access information from microfilm simultaneously.
---
Microfilm can't be searched or indexed
One of the biggest disadvantages of microfilm is that it can't be searched or indexed like digital files. There are severe limitations in this regard. Individuals using microfilm don't have the luxury of using a search function to more quickly locate particular information using keywords or metadata. Furthermore, there is almost no ability to index microfilm in the way digital files can be indexed, which is a big disadvantage that makes using the medium very time-consuming.
---
Microfilm shares many of the same downfalls as paper documents
Like paper documents, microfilm is susceptible to loss or misplacement. This is because it needs to be physically stored as paper documents are. If not adequately labeled, or if misfiled, relocating the microfilm can cost your organization both time and money. From a document management perspective, this is not the best way to ensure that information is accessible to all employees without them having to spend the majority of their time searching for it.
---
Microfilm readers and equipment are expensive to maintain
In order to view microfilm, you must invest in the necessary equipment that magnifies the information on the medium, as it is not large enough to read. These can be costly both to purchase and to maintain. Furthermore, in order to print information you must use specialized microfilm reader-printer equipment, which is an additional cost as you cannot use traditional photocopiers to produce legible copies of the microfilm.
---
These disadvantages of microfilm can prove to be very detrimental for organizational operations. This is why many businesses have opted for microfilm scanning and digitization services instead. With the ability to index and search scanned microfilm, as well as integrate the digitized files with a more comprehensive document management system, the result is much more efficient than it's analog counterpart.