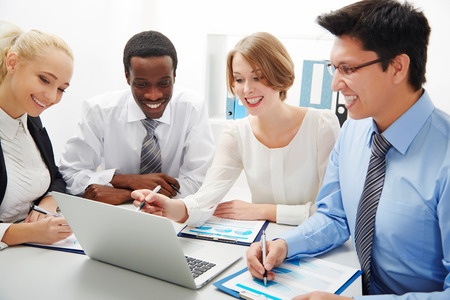 How big is your company's document archive? If you've been in business for some time and you're attempting to meet compliance criteria, chances are that the folders have stacked up over the years. This archive requires space, it requires management and it doesn't make it particularly easy to retrieve the documents that you need immediately.
Archive document scanning solutions for businesses are the first step towards complete digitalization. Choosing professionals to handle the task makes a lot of sense because dealing with older documents and ensuring the compliance of the digital archive isn't an easy task.
Reducing the Cost of Document Management
Document scanning is the first step in the process of digitalizing your archive. Once you complete the task, you'll find out that the management of a digital archive is a lot less expensive.
According to The Paperless Project, the cost of filling one filing cabinet with documents in the US is 25,000 dollars. The annual maintenance of one cabinet will be 2,100 dollars. For a large company, these costs can add up to a massive sum.
Digital archives don't require physical maintenance. You will have to spend some money on a professional scanning solution and choosing the right document management software. If you opt for a cloud-based option, there will be no need to invest in servers or additional hardware for the business.
More Efficiency
Once you're done with the creation of the digital archive, you can discard the documents that you've scanned in a safe and convenient manner (many companies that offer scanning services can also handle redaction or document shredding for you).
With all of the paper out of the office, you'll notice a serious boost in efficiency. Retrieving the documents that people need to do their job will take less time than ever before. The same applies to editing documents and creating new versions.
Very often, professional business document scanning comes with OCR recognition. OCR stands for optic character recognition and it allows the creation of documents that can be edited rather than image files.
Easy and Quick Scanning
Some company owners wonder whether they can handle archive scanning on their own but the truth of the matter is that the process can be complicated. A corporate archive will usually consist of different types of documents. The format, the condition and the visuals contained on each will be different. This is why a professional that has experience with scanning the respective document type will be needed to do a good job.
Paying for a professional service means that document scanning will be handled quickly and efficiently. Instead of worrying about this task, you can focus on a task of particular importance that will potentially boost productivity.
Better Document Organization
The ultimate goal of archive scanning is better document organization. A digital archive is the future of document management. Paper-based copies are becoming obsolete because they are inefficient, they deteriorate quickly, they require a lot of time and they're far from environment-friendly.
Documents that are scanned can be organized in a digital file that the respective company finds appropriate and convenient. There will be multiple ways to classify the documents, organize them in the archive and assign attributes to them that will simplify the retrieval process.
Business archive scanning is quite affordable and the sooner you do it, the more money you'll save. Digital archives can meet all compliance criteria and they bring additional benefits to the table. This is the main reason why you shouldn't hesitate in making that first step.